Via Salon: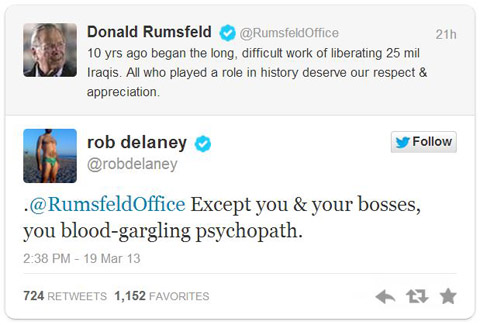 Speaking of blood-gargling ghouls, the sociopaths at the NRA are doing an end-zone dance since Harry Reid had to withdraw the assault weapons ban portion of the Senate gun bill due to lack of support.
It's infuriating as hell, and it's entirely possible that our craven political and media class will step over the bullet-ridden bodies of 20 first graders to maintain the status quo instead of enacting the sane gun control measures that a majority of Americans want.
Still, I'm not as pessimistic as Steve M, not in the long term. The role of guns in American culture is declining, not fast enough to suit many of us, but the trajectory is clear.
Yes, it's crazy-making that we allow bug-eyed lunatics backed by soulless plutocrats to drive our ship of state and tend not to stage a mutiny and make course corrections until we've foundered on the clearly visible rocks and lost a significant portion of the passengers. But that's how we roll.
[X-posted at
Rumproast
]