From Paul Murphy, writing at the Financial Times Alphaville blog (h/t and lifted bodily from Krugthulu).
Big depositors in Cypriot banks stand to lose circa 40 per cent of their money here, which has drawn plenty of fury and veiled threats from Russia.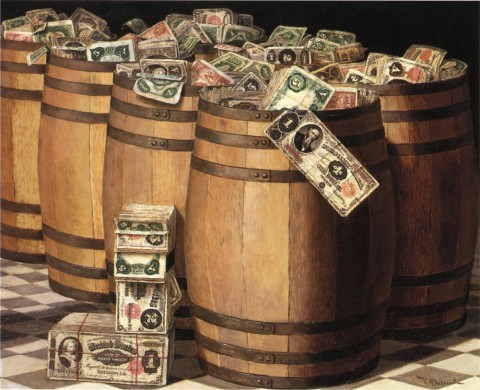 But what exactly can the Russians do about this? Sell euros? Tear up double taxation agreements? Murder Cypriot bankers? Medvedev and co could not have played a worse hand during this crisis — and it's not immediately clear why.

Cyprus now has a binary choice: become a gimp state for Russian gangsta finance, or turn fully towards Europe, close down much of its shady banking sector and rebuild its economy on something more sustainable.

The choice is obvious.
Forgive me if I'm just too dense to live, but isn't this how capitalism is supposed to work?  Yo! Russian travelers:  that citrus you just sucked may be bitter indeed, but you put a bunch of money at in play, and sometimes you lose it.  That has a lot to recommend to our banking sector, of course, but really, if we are ever to have a financial sector that does what it is supposed to do (allocate capital within the real economy and hedge –insure — risk) then we kind bankers to actually bank, and not view themselves as money lenders and casino operators.  I've sat in on quant conference tasks (ever want to learn how to trade on derivatives of volatility measures?  Me either), and it's all fun and games until someone loses an eye.  Cyprus and naughty Russians are just far out enough on the periphery to stand at ocular risk.  But I do think we would be better off if our galtian overlords had just a bit of healthy fear back-crossed into the breed.
Image:  Victor Dubreuil, Barrels of Money, c. 1897  And yes, I have used this one before.  Works here too.