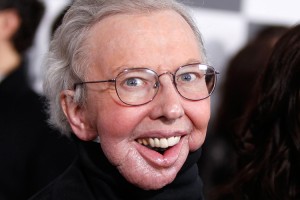 For some reason, the death of Roger Ebert is really hitting hard. I was a member of the Ebert club the last couple of years (I was an early adopter for this, and never missed a newsletter), and they were some of my favorite emails.
Growing up with an aerial antenna (some of you remember that right? You wanted to change channels, you got down underneath the tv and rotated the dial, and heard the vrrr vrrr vrrr as the antenna on the top of your house rotated!) and only NBC, CBS, ABC, and PBS, and Ebert was one of the first real exposures to culture. I remember sitting there and watching Siskel and Ebert with my dad and realizing how many great movies were out there. It reminds me of all the great Sunday afternoons when we would sit and watch a movie on one of the networks, I want to say it was ABC, and there was a gray haired guy (what was his name he had that perfect 60's-70's voice) who would introduce the movie and it would only be interrupted by the 70's and 80's version of infomercials with 5 minute ads for aluminum siding or new windows.
I'm rambling, but Roger Ebert was as much a part of my childhood as Walter Cronkite and Mutual of Omaha's Wild Kingdom and the Disney movie of the week. I can still see my sister Devon sitting there on the floor in her nightgown, with it it pulled down over her legs as she sat indian style with her thick glasses as our dog Ajax relaxed on the couch, the greatest cat in the world Mr. Purr Puff slept on the floor heating vent sucking up all the warmth, and dad sat in his chair. Devon and I were up because we were the older of the four kids and were allowed to stay up and watch the Shaggy DA and Escape to Witch Mountain and all the other memories from my youth, including the unforgettable Disney intro with the fireworks over the castle.
RIP, Roger Ebert. I love movies, and you made me love them more. You will be missed but never forgotten. I know what parasocial relationships are all about, but still I kind of want to have a good cry when I think about the man and his passing.
Instead, I think I will honor the man and watch a movie. Were he still around, that is what he would be doing.