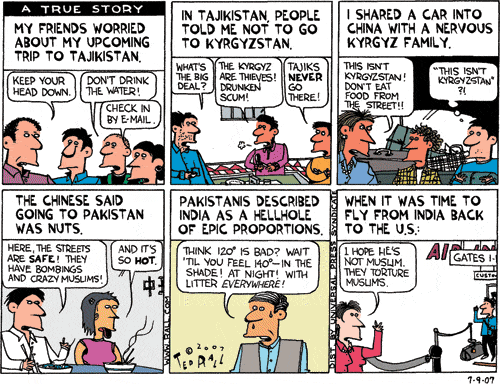 (Ted Rall via GoComics.com)
.
Doing some housekeeping & this turned up. As my Intro to Anthropology professor told us, it is a fact universally acknowledged that The Tribe Over There is full of lowlife degenerates who eat taboo foods, have sex with their relatives, worship false idols & use entirely too much of the common resources. All else is commentary…
Apart from the universal verities, what's on the agenda for the evening?