Two solemn boxer dogs contemplate a post-Thatcher world: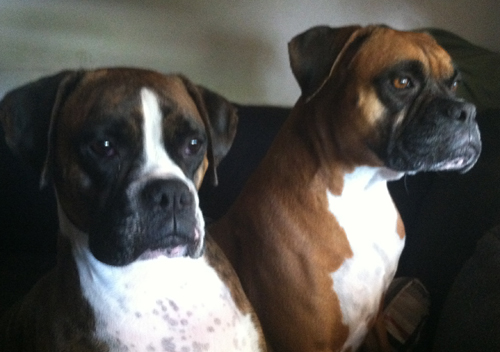 Or maybe they're just wishing IAMS would hurry up and invent butt-flavored kibble.
Regarding Thatcher remembrances, our pal Sully credits Ms. Thatcher with rescuing Britain from a grim, monochromatic Ingsoc nightmare. My Rumproast colleague YAFB has a decidedly different take on the Iron Lady's rule. As usual, YAFB is closer to the mark than his erstwhile countryman.
Feel free to discuss whatever.