That's the minimum number of years lost to guns in the United States of America in the 99 days of this blood-soaked year.  Click the link for an amazing data visualization that captures the loss of lives and  years to homicides (and some suicides) thus far in 2013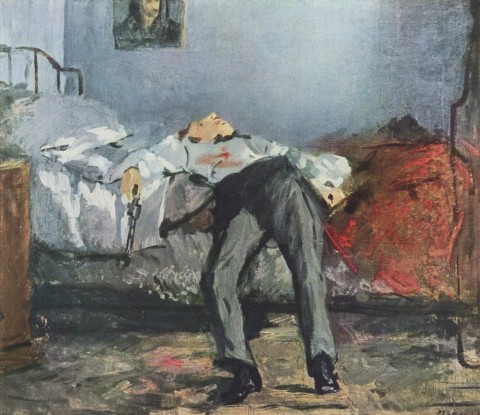 The scandal, of course, is that the last three months or so is no more crimson than any similar slice of time in recent memory.  Here's the 2010 version of the same data visualization, representing homicides only (and not quite all of them, if the CDC is to be believed).  The tally that year:  9,595 people, robbed of 413,838 years.
Ass long as the rump of gerrymandered Confederate and exurban white voters can be turned to provide the .01% sufficient political power to keep on robbing us blind, there is seemingly no end in sight.  Guns trump vaginas, non-pale folks, even moochers as the eternal touchstone of aggrieved right politics.  And until that chain that binds power to the untouchable civic virtues of 30-round clips, we'll continue to live in a country where some 30,000 people each year will fall too soon to the wrong end of a gun.  That most of them will be gun owners themselves; hell that most of them will take their own lives [PDF — see p. 19] makes no difference to the debate.
One hundred and twenty thousand, four hundred and sixty one years that will never pass.  2,739 of our fellow citizens gone.  Obama is still trying.  Reid is still trying.  Maybe they'll be able to rescue a life or two.  But not if the leaders of the  Party of Death have their way.
It's gorgeous outside my window as I type this; sunny, 70 degrees and something, convertible top down weather.  Why does it feel so damn grim in these United States?
PS:  Optional soundtrack for this post.
Edouard Manet, The Suicide, 1877-1881.