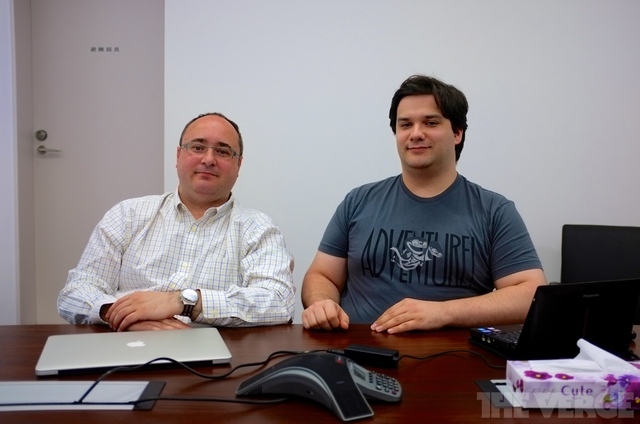 If I were to try to devise a plan for the ultimate nerd circljerk, it would be hard to beat Bitcoin (BTC). It's essentially a complicated protocol that allows anyone with a computer and some computer smarts to "mine", i.e. "mint", a digital currency. As nerds are wont to do, there is a whole bunch of nerdery layered on top of that simple fact, but if you want to understand the nut of stories about the many different follies of Bitcoiners, don't forget that someone paid for a computer, power and used their smarts, or rented smarts, to make them. Bitcoins are also completely anonymous, and Bitcoin transactions are untaxed.
So, to review: dreamt up by nerds, takes place on the Internet, no taxes, no regulation, subject of huge amounts of speculation yet not of much use in the real world, and subject to giant bubbles. If you could express a Ron Paul Presidential campaign in the form of "money", it would be Bitcoin.
As with any nerdfest, there are starfucker-profiteers who want to get in on the action, like the Winkelvoss twins, who say they own 1% of all Bitcoin.
"We have elected to put our money and faith in a mathematical framework that is free of politics and human error," Tyler Winklevoss said.
The Winkelvii keep their Bitcoins on flash drives in safe deposit boxes in real physical banks in the real physical world, because of all the Bitcoin theft that has occurred over the years, so if Tyler really believes what he's saying there, he is even stupider than he appeared to be in the Social Network. (As far as I'm concerned, the only interesting part of that movie was the fact that there are some humans on earth so douchey that you want Mark Zuckerberg to fuck them over. Also, too: "Their first two investments [with their meager Facebook go-away-money settlement] were in Hukkster, a start-up shopping Web site and SumZero, an online community for professional money managers." What a track record of success: were the names "BendOverrr" and "YouWillBCheated" taken for the shopping site?)
Anyway, now that you can trade in Bitcoin derivatives, I assume the whole thing is going to spin out of control and all that will be left once the dust settles will be the tracks of some Galtian tears. There's been a crash in Bitcoin value in the last couple of days, and the main exchange halted trading yesterday after the value of BTC fluctuated between $266 to the current value of about $80. BTC was about $20 a couple of months ago. Predictions about the future, as we know, are difficult, but my guess is that BTC holders will see that value again, just as someone jumping from the top of a tall building sees the middle floors: on the way down and in a state of panic.
(Image of the guys running the largest Bitcoin exchange, Mt. Gox, from the Verge)