Just got done cleaning up after the formal, got all the trash taken out, everyone is home and safe, the place we used is clean, all the tables and cutlery and stuff are back in my house for me to wash, and the night was a smashing success. Here's a group shot of about half the guys: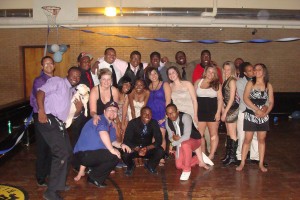 Trying to get the entire house for a group photo was impossible, so I was happy to just get half of them and their dates in it. If you click and embiggen, you might see my hot date, a chick named Lily, being romanced by one of the Alpha Sig brothers. Here are some more pics: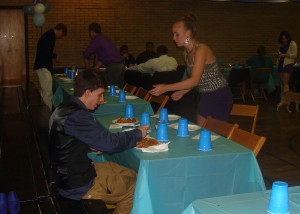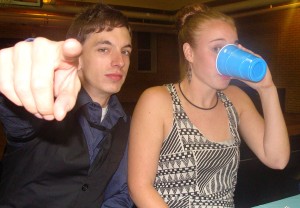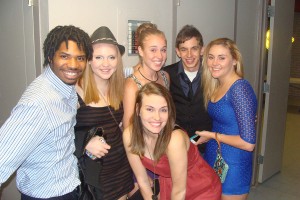 Our past President of the house who was the one who really rescued the chapter and led the way for our re-organization three years ago- he and I came on board at the same time- me as GCA, he as the leading force behind the rebuild of the house.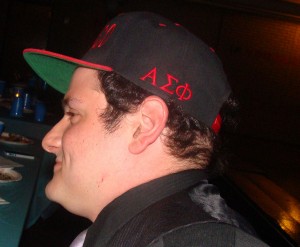 I even made an appearance: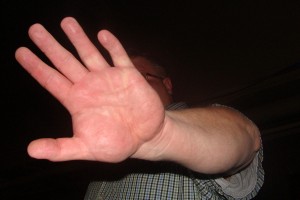 Anyone who says fraternities are all bad can just eat a bag of salted dicks. I would go to bat for every one of these young men, and I am so proud of them and the way they behave, all the good things they do, and for just generally being good kids. Like I said earlier, I honestly think my job as their advisor is to not fuck them up, because on their own they are some of the best young men I know. I love them all, and I really feel lucky to know them all.
I am now having a late night cocktail, which I think I have earned. Oh, and once I get our Alpha Sig (and dates) version of the Harlem Shake uploaded to youtube, I will share it with you.
Oh, and there were NO leftovers except some of the sheet cake dad made. The fruit salad and healthy stuff was all gone- they are so good they even eat healthy!
I must sound like the world's most annoying dad.