Remember how I said I was not going to pay any attention to Boston tonight? Well, as I was going to bed I decided to check the headlines, and I found this at CNN.com directly below the large picture of bloody bombporn and immediately regretted checking the headlines: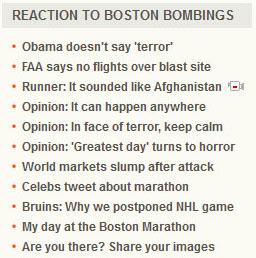 Obama. Didn't. Say. Terror.
Just fire them all and replace them with a high school journalism class. How could it possibly be any worse?