A couple of things:  I want to shout amen and amen to a couple of post here earlier today.  DougJ nailed it with his quote from Ron Brownstein — and even more so with his last line: "This is Jackie Robinson's country, not Pam Geller's." Fuck yeah.*
Bernard reminds us that the political reflex simply gets it wrong in the face of the immediate emotional pressure of tragedy.  We're fighting folks who are fucked up already. If we transform ourselves into the defensive doppelganger to that offensive failure, we don't get safer; we get fucked up in our turn.  (And yes, though it doesn't quite track in terms of sense, the sensibility of this poem is in my head as I write that line.)
And mistermix picks up on what I was going to write about in this post in re Lindsay Graham.  I'll add just one thought. Speaking as a Boston guy, let me say that the last thing I want to do is honor this guy with anything like combatant status.  He's not a warrior; he's got no soldier ethos or ethics.  He's fucking murderer who takes down kids for … I don't know what.  Soldiers fight folks who can fight back, at the orders of authority constructed in a legitimate chain of command.  And yeah, I know that oversimplifies, and if the Brits had caught Adams and Jefferson and Washington they'd have dangled at the end of a rope as simple vandals and killers, but you get my drift.  This murderous child is no more a soldier than is my cat, and has less moral capacity.  He's a criminal, and I want him to face the full material and ceremonial weight of the law.  Anything else in some measure validates a claim to some greater significance.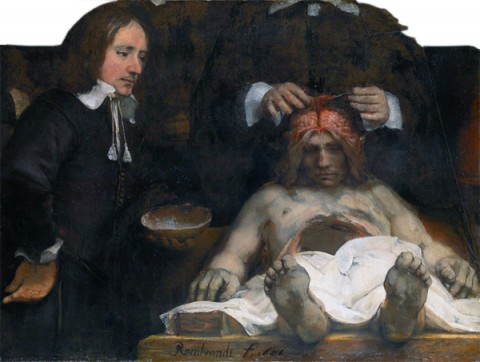 That was the bedrock of my loathing for the "War on Terror" and its apotheosis in the Iraq War, the first feeling experienced before any consideration of what a dumb idea it was or anything else.  You don't elevate murderers to your level; they're criminals, and should be represented, pursued, and, when caught, treated as such.  That Lindsay Graham hasn't figured this out yet shows nothing more than that he is hopelessly overmatched by the job he holds.
And now to the tone I want to bring to all this.  I've been enjoying — no, revelling — in the face my town is putting on right now.  Here's one example, via Boston.com:
It was clear amidst the chaos Friday which was the hometown coffee chain.
On block after block of the Boston's Financial District and Downtown Crossing, Starbucks shops went dark as the city locked down, spurred by a manhunt for the second marathon bombing suspect. Dunkin' Donuts stayed open.

Law enforcement asked the chain to keep some restaurants open in locked-down communities to provide hot coffee and food to police and other emergency workers, including in Watertown, the focus of the search for the bombing suspect. Dunkin' is providing its products to them for free.

"At the direction of authorities, select Dunkin' Donuts restaurants in the Boston area are open to take care of needs of law enforcement and first responders," spokeswoman Lindsay Harrington explained via email.
And here's another, from a brilliant blog post by Jim Dowd
Oh man, you screwed up, didn't you?

Yes, your little RadioShack experiment for evil hurt and killed some people and got you the attention you were obviously so desperately seeking. Point for you there, asshole. But I get the sense you really don't know what you've done here, do you? Are you from out of town? I have the strong sense that you are.

If that is the case, allow me tell you a little something about the city you screwed with. This town is not your run-of-the mill medium sized regional capital…

Do you have any idea what I'm talking about? This small city produced both Stephen J Gould and Whitey Bulger.  This place gave us Leonard Nimoy and Mark Wahlberg.  Southie and Cambridge. Brookline and Brockton. This place will kick the screaming piss out of you, come up with a cure for having the screaming piss kicked out of you, give it to you for free, then win a Nobel prize for it and then use the medallion to break your knuckles. See what I'm talking about?
Read the whole thing. Delicious. Righteous.
One more thing.  I'm still thinking about my friends in my old place, trying to comfort their kids in the basement while bombs and guns were going off in earshot.  I'm thinking about them while trying to figure out how to write something, anything even vaguely printable (a low bar in this day and age, I'll admit) in reaction to the deep thoughts of one Nate Bell, a Republican Arkansas state rep, who tweeted:
I wonder how many Boston liberals spent the night cowering in their homes wishing they had an AR 15 with a hi-capacity magazine.
Yo, Nate, you pathetic waste of carbon! Hey Nate, possessed of all the wit of my old pet rock!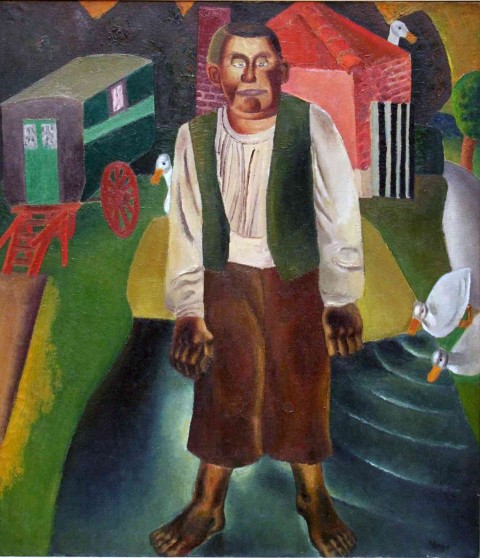 Hey, Asshole! Call on me. I can answer…
And I do:  None.  No one.  In Boston, we actually have enough sense to realize that all the armed men and women along the marathon route couldn't — and couldn't have been expected — to stop a murderer with a pressure cooker in a bag.
We recognize that when thugs take down a cop (armed) sitting in his car, that gun didn't help.  And we know damn well, and are grateful, that we had some damn well trained and equipped first responders taking great personal risk to keep us safe from those thugs — and the last thing they needed was some idiot(s) with a rifle running around playing cowboy while they were on the job.
Oh — and we know too that the people most at risk from such a gun in the house are the folks who live in the house; that acts of vicious and inexplicable murder of strangers are rare — horrible, but uncommon — but suicides and accidents and domestic violence are much less so, and we'd like to keep the body count down in our neighborhoods thank you very much.  And, by the way, that's what we do — as you'd know  if you'd check out any gun violence map that correlates to states with even remotely reasonable gun control, you fatuous simulacrum of  sentience.
In other words, you can hang on to your  projected feelings of inadequacy in Arkansas.  In Boston, we've got business to take care of.
Hell — I guess I'm rambling again.  Time to stop.  Night all.  Thanks again for a great day on the threads.
*Y'all know that I have this habit of bowdlerizing my profanity.  Take that as the measure of general pissed off-edness.
Images: Rembrandt van Rijn, Dr. Deijmans Anatomy Lesson (fragment), 1656
Frits van den Berghe,The Idiot by the Pond, 1926