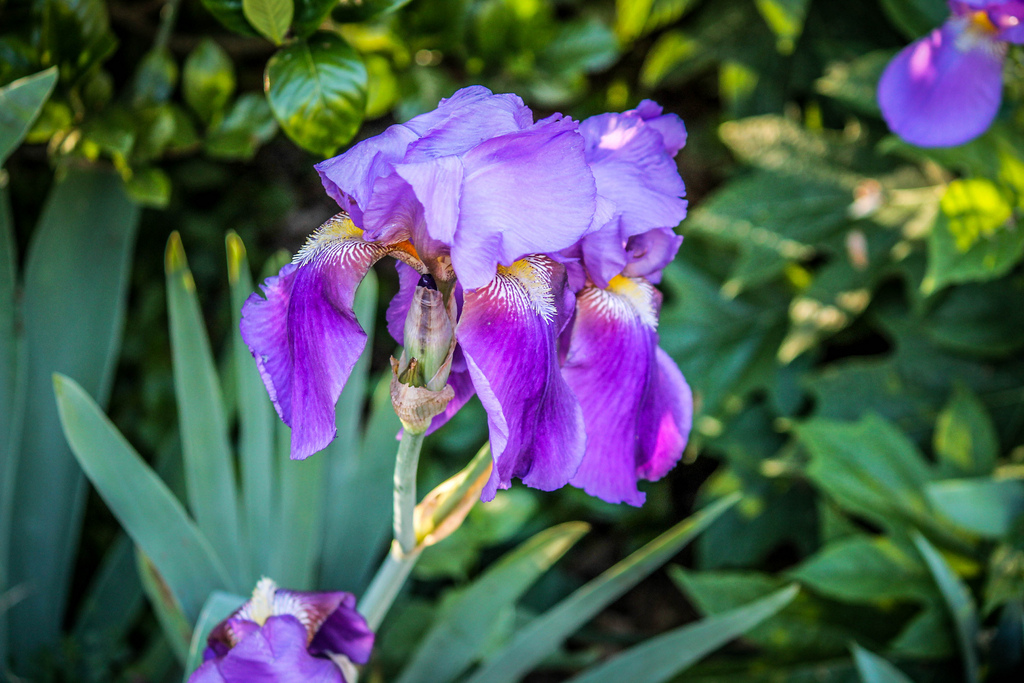 .
My thanks to faithful commentor Raven for this particularly gorgeous photo — and also to his wife, who he insists is the Head Gardener.
As a "good enough, just barely" gardener, I can attest that these old-fashioned irises are the next thing to unkillable. I acquired my starter roots twenty-plus years ago, when the clump tucked into a rocky outcropping outside our rented Auburndale condo stopped flowering, and I decided that dividing them might help. (It did; I still see that clump on the rare occasions when we drive past.) Since I had no better place for them, the excess rhizomes got stuck in a shallow plastic planter that came along with us when we bought our current house the next year. They've flourished & multiplied mightily since then, brightening every spare corner, surviving crowding, drought, rainy summers that mildewed every other perennial, record-breaking cold winters, record-breaking non-snow winters, road salt, and general neglect. Highly recommended!
My gardening plans for the last couple weekends got shot down when the Spousal Unit decided we needed an(other) impulse rescue cat. Rocket is a gorgeous lanky ginger boy, and we're lucky to have him (even our preexisting cat Piper agrees, somewhat grudgingly), but integrating a new companion animal with our three variously brain-damaged rescue dogs is a time-sucking challenge. But things are settling down (knock wood) and the weather is finally feeling like it'll be safe to pull back the winter mulch and start bedding out the tougher annuals.
What's going on in your gardens, this week?