Ed Kilgore, one of the few people on the planet older than me, remembers that his conservative Georgia school devoted a whole lot of time to the first Earth Day 43 years ago:
That wouldn't happen today, for all the talk about union teachers (who don't, by the way, have collective bargaining rights in states like Georgia) brainwashing children imprisoned in "government schools" instead of being free to attend conservative evangelical madrassas where kids are taught about man's God-given dominion over the earth. 43 years of progress, eh?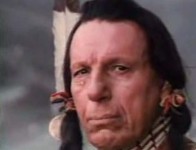 This is true, but as someone who was 7 years old on the first Earth Day, I'll also note that pollution was a lot more obvious in 1970. Cars had nothing like the pollution controls they had today, power plants belched smoke, there were rivers so polluted that they caught on fire, and this guy was all over the TV crying about the litter in the ditches. In other words, it was so obvious that we were destroying the water and air that even the John Birch types knew that we had to do something about it.
Today, because of the Clean Air Act (which got real regulatory teeth in 1970), the Clean Water Act (1972) and the EPA (1970), the pollution that we do have is essentially invisible. So it's easier for wingers to deny global warming and piss on Earth Day, because the evidence isn't as bloody obvious as it was in the 70s.