I'm not sure it's possible to parody right-wingers anymore, given that all they want to do is troll. But I'm open to ideas.
Charles Johnson does the honors on NRA's latest: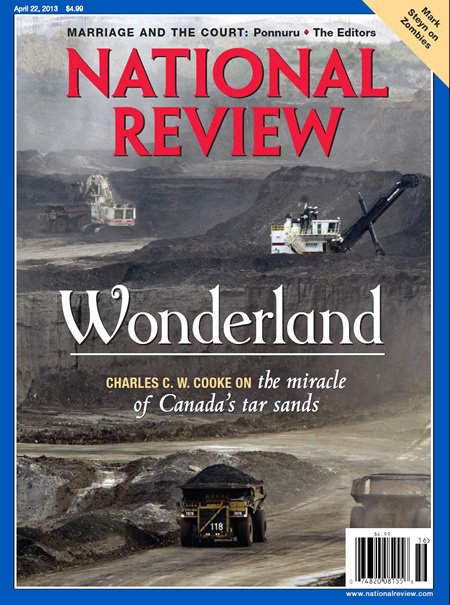 National Review is not the worst conservative rag out there — they're like the Daily Caller after it aged ten years, bought a suit, stopped doing coke, and had to live through an uncomfortable coming-out conversation with its college buddy. But it sure prints some dumb BS (I'm just dying to hear what the editors say about "Marriage and the Court," NOT). Still, this is the first time I've seen the magazine run a cover that literally looks like a Photoshop someone mocked up to make everyone on the masthead look like assholes.