Here are 3 pics of parts of my garden. Pink Rock Rose bush in the front yard.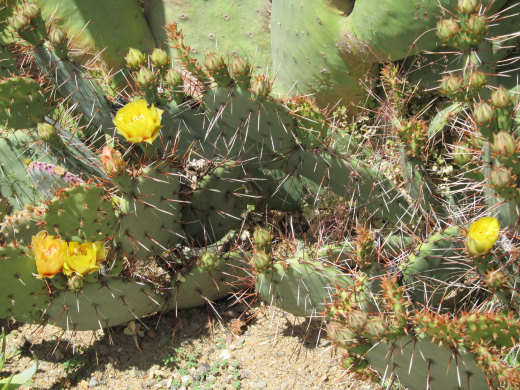 .
Yellow cactus flowers in the back yard.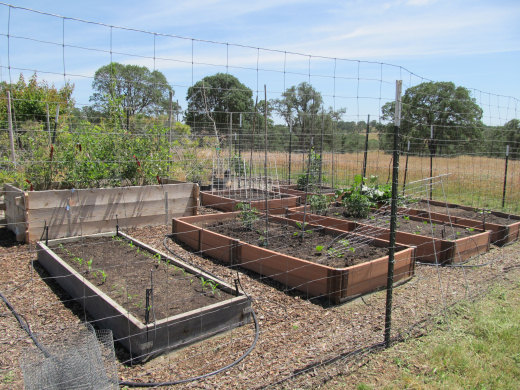 .
And then my vegetable garden with all the new beginnings of Spring.

All plants are in, all seeds are coming up and the blueberry bushes (in the wooden, high box on the left) are full of green berries.

I live in Calaveras County California, where we have recently had lots of hot (90's) sun. So we have a good jump on the summer already.
***********
Here in New England, the lilacs are blooming more-or-less on schedule (Lilac Sunday at the Arboretum is traditionally held on Mother's Day) and my dwarf irises are opening to coordinate. With any luck, I'll have a window to dig up one badly overgrown bed once the daffodils & irises are past it, and before my mail-order tomato plants arrive to suck up all my garden time & energy.
How are things going & growing in your gardens?