Just to add to the sequence of event posts:
Come Thursday week, I'll be trying to keep my head about me when many before have lost theirs (though I doubt they blamed i on me).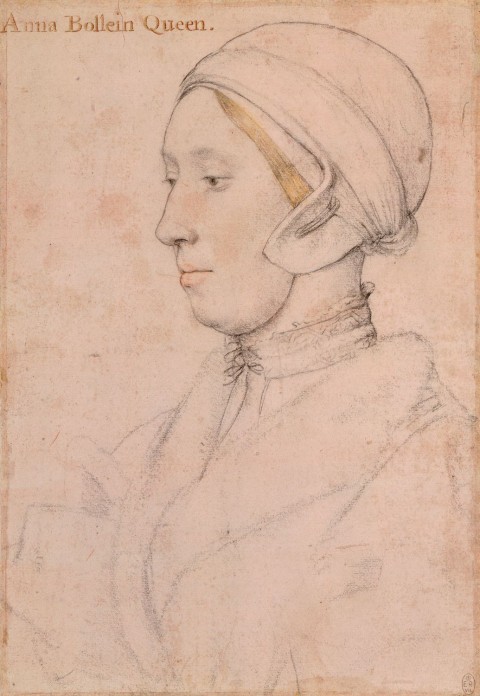 Which is to say, I'll be talking Newton, the Mint, counterfeiters and all kinds of good stuff at the Tower of London at 6:30, May 16.  (ETA: The book from which all this derives can be found here (US) and here (UK)*.)  It's not a free event, alas, but tickets for any geographically enabled Balloon Juicers can be booked here.  I believe the talk will go up at iTunes U at some point, and I'll add details when I post a reminder next week.
So, some of you have complained, with cause, that I'm kind of late with this sort of announcement.  This marks a conscious attempt at improvement.  I channel my inner Charles Dreyfus:  "Every day in every way I'm getting better and better."**
*I do think the Brits (Faber) nailed the cover.
**It was a Pink Panther flick that introduced me to the phrase whose origins lie here.
Hans Holbein the Younger, Portrait of a Woman, inscribed in gold over red "Anna Bollein Queen,"  c. 1532-6. (Note:  there's a fair amount of controversy over whether this or another drawing attributed to Holbein do in fact depict Henry VIII's unfortunate second wife.