Dick:
Former Vice President Dick Cheney criticized the Obama administration on Tuesday for its handling of the September 11, 2012 terror attack on the U.S. Consulate in Benghazi, Libya, calling it 'a failure of leadership.' Cheney said U.S. leaders should have been better prepared for violence on the anniversary of the al-Qaeda attacks on the World Trade Center and the Pentagon in 2001.

'They should have been ready before anything ever happened,' Cheney told MailOnline exclusively during a party in Georgetown celebrating the launch of a new book by former Secretary of Defense Donald Rumsfeld.
Ahem: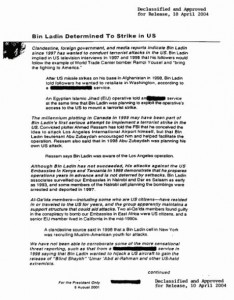 Tony Blair agreed to commit British troops to battle in Iraq in the full knowledge that Washington had failed to make adequate preparations for the postwar reconstruction of the country.

In a devastating account of the chaotic preparations for the war, which comes as Blair enters his final full week in Downing Street, key No 10 aides and friends of Blair have revealed the Prime Minister repeatedly and unsuccessfully raised his concerns with the White House.
Why does anyone take this guy seriously?