I know John already posted on this, but I've a few things to get off my chest following the news that I got via Dave Weigel, that Dr. Jason Richwine, our favorite race(ist)/IQ/no-Latino-immigrants need apply scholar aca-hack, has "resigned" from the Heritage Foundation.  Richwine, recall, was the co-author of Heritage's now roundly ridiculed immigration study released earlier this week.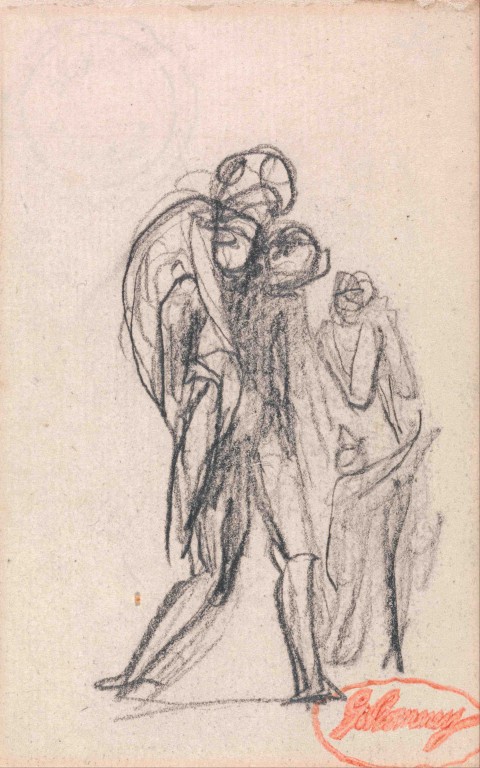 Weigel asked what Heritage knew and when they knew it about Richwine's dissertation and public statements asserting his race-IQ connection.  Heritage declined to reply, but earlier in the week, Heritage vice president of communications Mike Gonzalez posted a disclaimer that read, in part, like this (via):
The dissertation was written while Dr. Richwine was a student at Harvard, supervised and approved by a committee of respected scholars. The Harvard paper is not a work product of The Heritage Foundation. Its findings do not reflect the positions of The Heritage Foundation…
It falls to Heritage to answer (to itself, perhaps?) the degree to which Richwine's views were the reason he was hired…but as to whether they knew about them before they brought him on board?
There really are only two choices here.  Either they didn't, and the folks that hire over there are so incompetent that it might be wise to remove all silverware more dangerous than spoons from the staff lunchroom.
Or they did…and to the limits of inference, they sure did know what was behind door number one.  Why do I say this?  Because of what Richwine tells us in the acknowledgements to his dissertation:
I am indebted to the American Enterprise Institute for the its generous support, without which this dissertation could not have been completed.  In particular, I must thank Henry Olsen, vice president of AEI's National Research Initiative for bringing me to AEI and supporting my research. The substance of my work was positively influenced by many people, but no one was more influential than Charles Murray, whose detailed editing and relentless constructive criticism have made the final draft vastly superior to the first.  I could not have asked for a better primary advisor.
I take two things from that passage.  First, it reminds us of the degree to which AEI is a dog-whistling race shop — as Charles Murray himself confirms in his  reaction to Richwine's firing decision to resign:
Thank God I was working for Chris DeMuth and AEI, not Jim DeMint and Heritage, when The Bell Curve was published. Integrity. Loyalty. Balls.
Second, in the real world, anyone who's done any hiring knows that the person doing the intake finds out what the potential employee did in his last job(s).
Richwine may have been getting his degree through Harvard (and that's a post for another day) but the attempt to hide behind that institutional affiliation is a text-book baffle-with-bullshit moment.  His diploma may read Harvard, but the work was, by his own admission, essentially part of the AEI pipeline advised intensively by one of AEI's  best known members.
And here's the thing: the Potemkin village of wingnut  DC policy shops is not exactly some humongous impersonal word factory.  It's a village. If AEI has some hot shot graduate student breaking old ground on the inherent wonderfulness of white people, then the folks at Heritage had to have known about all that when the newly  elevated Herr Doktor comes calling for a job.
I mean, you can believe otherwise, and I can't say for sure…but in my decade or so as a small businessman, I called the last couple of places would-be interns had worked for just to see what I might be getting into.  It strains waaaay past my willingness to suspend disbelief that name-brand purveyors of right wing propaganalysis wouldn't have done at least as much.
So, is the Heritage Foundation a racist shop?  Maybe. Perhaps. Maybe not — there could be more economical explanations for the determined comforting of the comfortable that is the constant theme of the right-wing policy racket.  And wondering whether the whole place, or Jim DeMint, or even Jason Richwine — excuse me, Harvard Dr. Jason Richwine — is personally a bigot is on some level the wrong issue.
Rather, the proper question is what to do with an institution and a movement who can muster no better arguments, and no better arguers to advance their radical agenda?
At a minimum:  Scorn, ridicule and public humiliation is my prescription…repeat as necessary.
Oh — and serious mobiliation for 2014 and beyond.
Image: George Romney, Refugee Group, undated (before 1802).