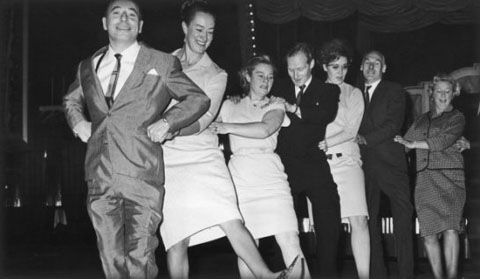 Possibly the best opening sentence of any news article, anywhere, ever:
Cuban leader Raul Castro's daughter, a sexologist and supporter of gay rights, has urged Cubans to join a traditional "conga" dance against homophobia taking place in Havana on Saturday.
Well done, Ms. Castro. May your conga line stretch from Alamar to Zaragoza.
[X-posted at
Rumproast
]