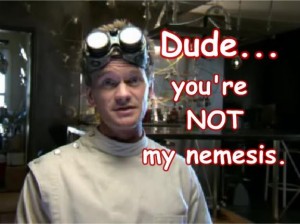 Alright, folks, strap yourselves in, because this is about to get nerdier than a Star Trek marathon at a physics convention, but I just watch tonight's GoT, and it was just awesome. No spoilers, but a lot of really big plot turns tonight, so I called my brother, and halfway through the conversation, I asked him the following question, which I will now pose to you:
"If all the GoT characters were AD&D toons (RIP again, Gary Gygax), what would their alignment be?"
Here are a few in my estimation:
Ned Stark: Lawful Good
Robert Barathian: Chaotic Good
John Snow: Lawful Neutral
Brianne: Lawful Neutral
And so on. So, where do you think they all line up. BTW- Ygritte, the Hound, and Brianne remain my favorite characters other than Tyrian.
Also too, someone on VEEP just referred to some other cast members as "Laurel and Retardy," and I shot tea all over my laptop. Almost as good as Retardo Montalban.