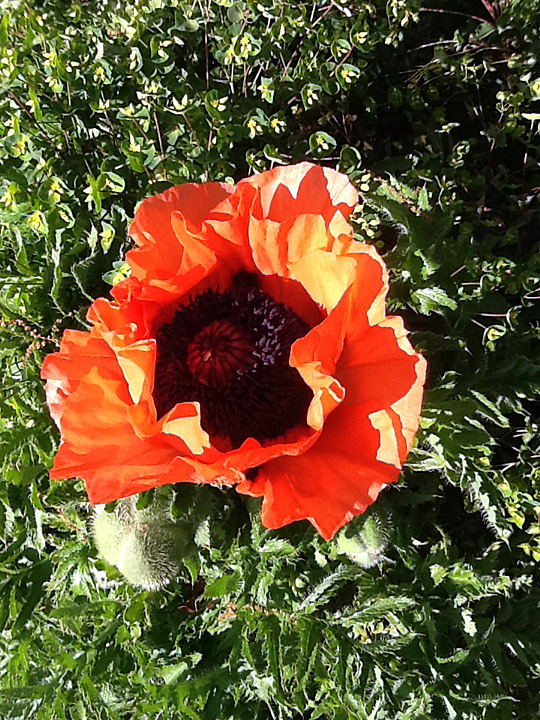 From faithful commentor Marvel:
I hope all's well with you and yours, and that you're finding time to sit and stare off at the far distance in your garden (WARNING: Do Not Attempt To Focus On ANYTHING In Your Garden. Yes, Yes, It ALL Needs Work, But Give Yourself A BREAK Every Now & Then – 'K?).

A truthful representation of what's up in my garden would convey simply a sweaty, groaning blur comprised of an uncountable repetitions of the age-old Bend And LIFT And Bend and STRETCH routine. Why does everything happen all at once in the Spring? Weeding unto death; rebuilding soil; transplanting seedlings; weeding the seedlings; weeding the weeds…it's endless.

But there ARE wonderful moments. Here's a snapshot of one such moment — a poppy that'd do Georgia O'Keefe proud.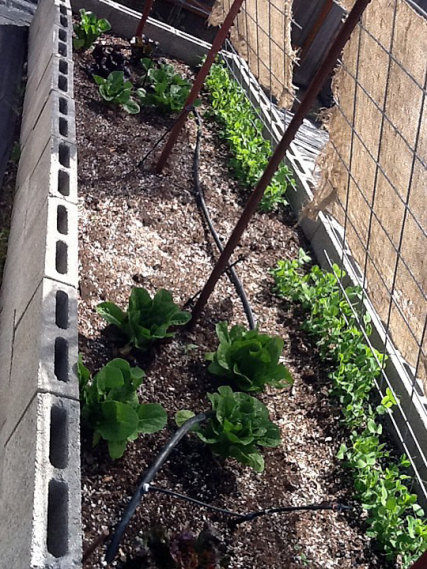 We're all slipping into Giddy here in the Willamette Valley (OR) — a toasty heat wave (low 90s) is on the way, JUST in time for the annual Master Gardeners' plant sale. All our clear beds are prepped and waiting for the few veggies we start with, um, starts. The little veggies already in the ground are doing well, including (1) young lettuce enjoying a day in the shade whilst their pea-buddies laze in the sun; and (2) garlic & shallots planted last year (above) and this year's onions. (If I could have planted olive oil and a small saute pan next to them, I would've.)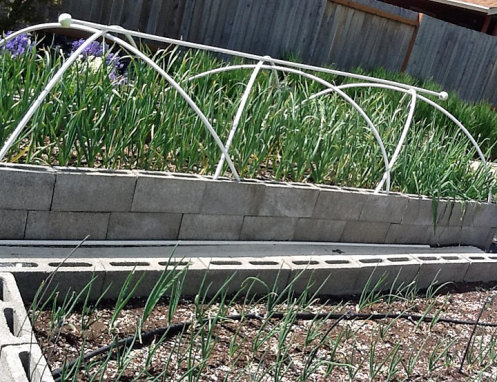 ***********
What's going on in your gardens this week?