I'm changing my name to the First Bank of John Cole so I can rob people on vacation, have the charges dropped, and then tell the victim to fuck right off:
Katie Barnett, a resident of MacArthur, OH, claims that a bank she doesn't belong to broke into her house while she was on vacation and either took or destroyed most of her possessions. First National Bank in Wellston had meant to foreclose and repossess a house across the street and blames its GPS for the mix-up.

Barnett says she has since presented the president of the bank with an $18,000 estimate to compensate her for the loss, but he has refused to pay her. "He got very firm with me and said, 'We're not paying you retail here, that's just the way it is,'" she told 10TV News. The bank president told 10TV that it is trying to come to terms with Barnett. The bank did not respond to ThinkProgress's request for comment.

Barnett called the police after the incident, but the police told her the case was closed just weeks later.
I wish I could say this was unbelievable. Oh, also too, this.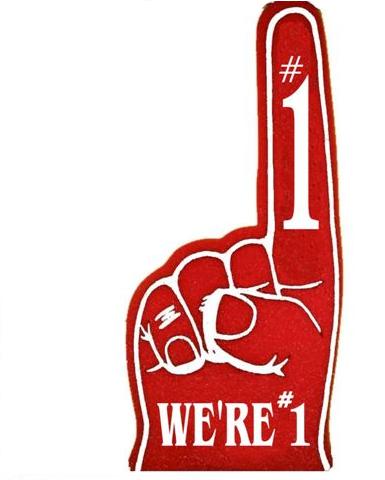 America, Fuck Yeah!
*** Update ***
Video removed because for some reason it is autoplaying and I have better things to do than deal with whiny emails all night. It didn't autoplay in Firefox or Chrome, but apparently some of you wankers still use IE.