Happening on a lap near you: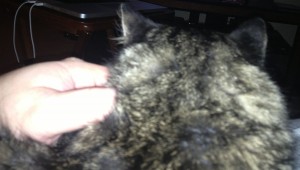 AC at 70- check.
Lavender rocking in the essential oil burner- check.
Mild to fucking awesome vodka buzz- check.
Beastie Boys Paul's Boutique at volumes that will only increase my hearing loss- check.
Cat on the lap- check.
I may never win the Powerball but I am winning at this life shit.