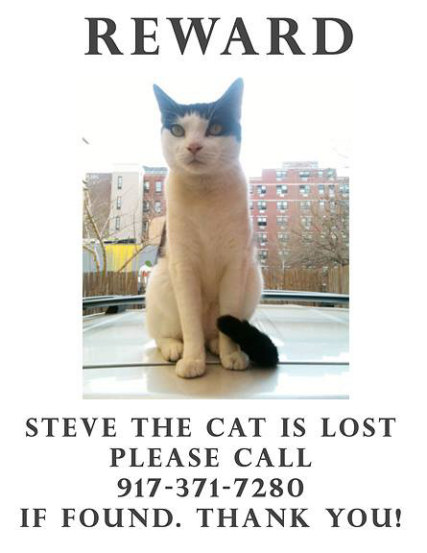 From commentor Faisal:
My friend's cat, Steve*, went missing this afternoon in Alphabet City in Manhattan. She is as distraught as one might expect. If you're looking for an excuse to start another open thread, or are just feeling generous towards strangers, could you post something about the enclosed?

* Really
ETA: See Comment #13.