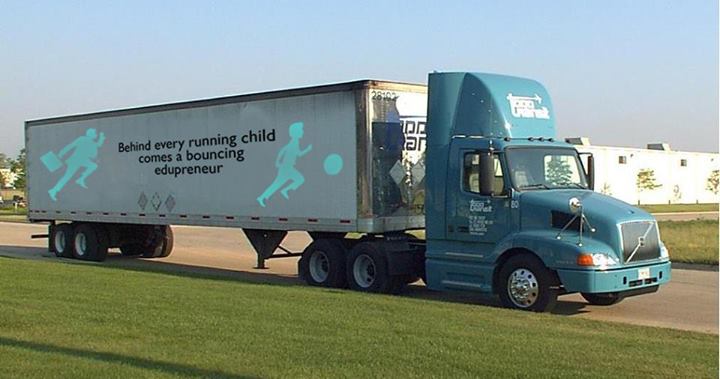 fake-photo credit: EduShyster
Rick Perlstein been covering the melt-down in Chicago Public Schools. This (great) piece is about a teacher who was laid off due to budget cuts. It's also about the same set of crazy priorities in "reform"that I wrote about yesterday, where Philadelphia public school parents do not know if their schools will be open in the fall yet they are supposed to attend meetings with consultants hired by a billionaire donor on a new school grading system. They cancelled the remainder of the new school grading system meetings in Philadelphia. I think that was a smart move "for the children" because the parents are probably busy trying to find a school that will be open and functioning in a month.
Here's the thing: blog post was written to respond to the public outpouring of response that followed the news this week that Xian had been laid off again. At Gage, Xian had helped students who led a symbolic boycott of standardized tests. Maybe that's why he was laid off again.
If so, his principal had a nice bit of cover—his layoff was part of the axing of 2,113 Chicago Public School employees who got the ax in what is being sold as an absolutely necessary budgetary move.
Yeah, right.
Displaying the sensitivity for which city government under Mayor Rahm Emanuel has become known, the layoffs came just before the announcement of the awarding of a $20 million no-bid contract to train principles and other administrators, to an outfit called "Supes Academy," for which Chicago Public Schools CEO Barbara Byrd-Bennett has recently enjoyed a lucrative consultation contract. Supes is co-run by an "education reform" hustler named Gary Solomon who took a settlement with a suburban Chicago district in 2001 for allegedly sending sexual explicit emails to students; he went on to such sterling and selfless educational endeavors as sales associate for Princeton Review (CPS was one of his clients). His partner Thomas Vranas, whose online biography, the sterling Chicago education reporter Sarah Karp found, boasts "that he got his start by creating an urban tutoring program in Chicago that served 8,000 students. However, none of the biographies specify the name of the tutoring program and he did not respond to email questions about it," and "that he started a wireless Internet company, a sales and marketing company and a venture capital firm. None of the companies are named."
The firings, incidentally, also came shortly after Mayor Emanuel announced a $55 tax-increment financing grant to a very rich private university, DePaul, to build a basketball arena on the lakefront. The grant is especially horrifying because it makes mincemeat of the standard "TIF" formula—where the money is ostensibly paid back to the city in the form of future property tax revenues—because the land the arena is to sit upon will be effectively tax-exempt. It looks like a straight up giveaway.
But the city can't afford to pay teachers like Xian Barrett. Make no mistake about that.
When I interviewed Xian this summer, I asked him how high-stakes testing has changed his life as a teacher. He answered, "It's sort of omnipresent and it takes away from what should be going on. All of our professional development now is around testing and managing data." But, he emphasizes, it is crappy data—which, as an algorithm expert and a rotisserie baseball obsessive, he should know.
The Supes Academy is, of course, a for-profit:
Yet in a city that is home to major universities and non-profit organizations that train and support principals, the for-profit Supes Academy got the contract without competition. (CPS considers the contract a "sole-source request," the same as a no-bid contract.) The Supes website states that the organization runs similar academies in 14 school districts, most of them small.