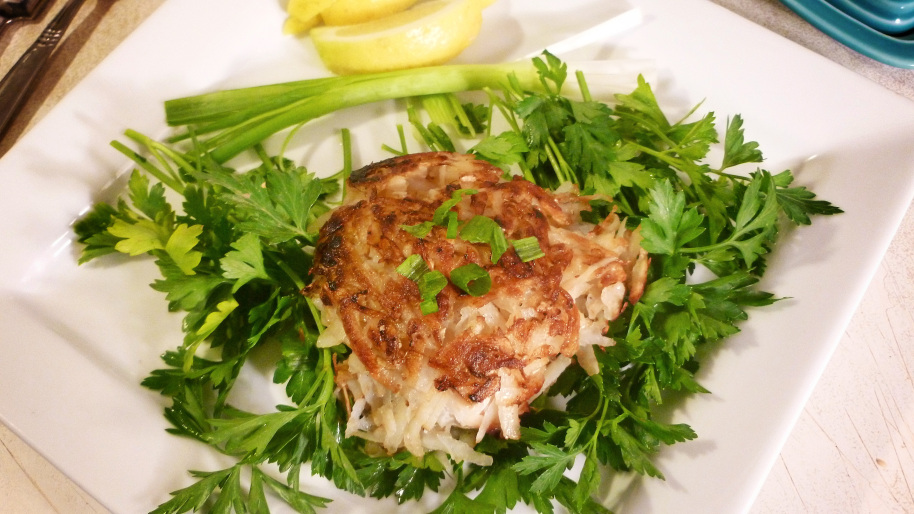 From our Food Goddess, TaMara:
I've had a stressful couple of weeks and haven't had much time to spend in the kitchen. I decided I really wanted to try this method of cooking fish and was pleasantly surprised that spending two evenings in the kitchen testing it out, really shifted my mood and relaxed me. I know that is not the case for everyone, even thinking of what to make for dinner can create stress. That's probably the biggest reason I do this, write down recipes, because I want to help alleviate, or at the very least reduce, that stress. So simple, tasty and foolproof is my mantra.

I think this recipe falls into that category, even though it's a bit more elegant than my normal weeknight menus. I tested it on fish, boneless chicken breast and boneless chicken thighs. It worked equally well on all of them, so I'll post instructions for each below.

In case it seems a bit more complicated than you're comfortable with, I have a similar recipe that's simpler, but just as tasty, Crispy Potato Chicken (found here).

A couple of additional fun potato recipes are Accordion Potatoes (click here) and a Classic Hash Brown recipe (found here).

What's on your plate tonight? Any big weekend plans? Anyone doing any canning or freezing of the summer's bounty? I just finished of the last jar of my brother's excellent salsa. He is taunting me that he's making more, but it's an 800 mile round trip, so not exactly practical to drop by for another couple of jars.

Tonight's featured recipe:

Potato Encrusted Fish or Chicken

2 large baking potatoes
3 green onions, chopped
1/4 tsp Old Bay Spice
salt and pepper to taste
1 tbsp olive oil
1 tbsp salted butter
salt & pepper to taste
4-6 ounce fish fillets ( I used cod. Haddock, tilapia or any firm fish will work)

OR
2 large boneless chicken breast , cut into equal halves

OR
4 boneless chicken thighs

Wash and shred the potatoes on the large holes of a box grater. I don't peel them. Drain them well. I squeezed the water out by hand and then patted with a paper towel. Then combine in a bowl with onions, salt, pepper and old bay spice.

Season chicken or fish fillets with salt and pepper. You want the fillets to be fairly equal in size, so halve the breasts and trim the fillets so they are about 4×4 in size.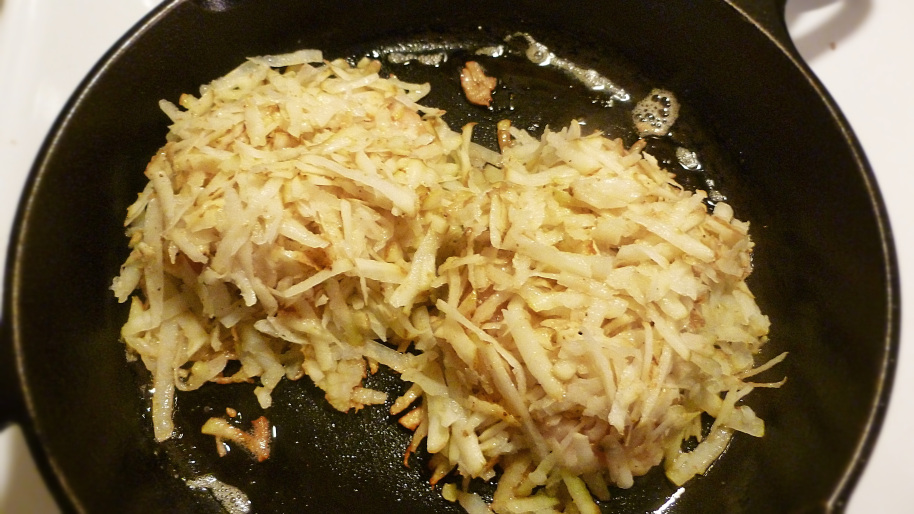 Heat the oil and butter in a large skillet. When the oil and butter are hot, spoon 4 small, evenly spaced mounds of the shredded potatoes (each about 1/3 cup) into the skillet (my skillet is small, I had to do two at a time). Press a portion of fish or chicken into each mound and cover with the remaining potatoes. Cover the skillet. Cook the potato packages over medium heat for 6 to 7 minutes. Add additional oil if needed (I added a little as I turned each piece). Turn them carefully with a large spatula and cook them for 4 minutes, remove the lid and continue to cook for an additional to 2 to 3 minutes uncovered. The potatoes should be nicely crusted on both sides. This should be plenty of time for the fish. For the chicken, depending on the thickness, reduce heat to low and cook an additional 3-5 minutes or until the internal temperature reaches 165 degrees.