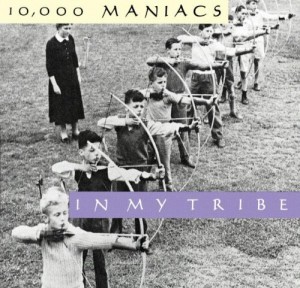 I really don't know what it takes for the dozen or so Snowden/Greenwald dead-enders to accept the fact that Snowden's documents are authentic. I get that you may not agree with the conclusions drawn by Greenwald or other Guardian writers, and I understand that the documents themselves probably present an over-rosy view of what the NSA can do (just as most Powerpoints in any organization do), but the inability to grasp the significance and authenticity of the Snowden revelations is beyond me.
I've always scoffed at the accusation that blogs like this one are purely tribalistic but this is tribalism, pure and simple.
Update: If "authentic" isn't the right word, what do you call it when every single revelation from Snowden's documents is met with "well even if the NSA had that capability they wouldn't use it, or if they did use it, it doesn't matter"? That's what I'm talking about, and that's what I meant by coupling "significance" with authenticity. As Cole has mentioned in the past and as someone mentioned in this thread, the test is what you would think if this had been revealed when Dick Cheney was running things instead of Obama. If you honestly think you wouldn't be in the comments of this blog howling about the awfulness of what Cheney was doing, then this post isn't about you.
And spare me the "if the Republicans were in charge it would be even worse" claim. The point here is that the national security apparatus is independent of which party is in charge. If you want my take on why Obama hasn't done more to curb the NSA, it's because he's above all a realist about his power, and only tries to exercise it in fights that he thinks he can win. This is a fight he knows he can't win. It is also a fight he, like most other Democrats, sees as very dangerous, because he knows that any terrorist act will be hung around his neck if he so much as fires a single NSA analyst or discontinues one boondoggle program. That doesn't make him a shining example of moral rectitude, but I didn't support him from the day he declared his candidacy because he was going to make pointless, dead-end stands on principle — I supported him and continue to support him because he's good at picking his fights. At this point, I think it might do us some good if he picks a fight with the NSA and the rest of the security apparatus, but I sure as shit see why he wouldn't.
And one more thing: no matter what Google or Amazon does with your personal information, they don't feed it to the DEA so they can fake a random traffic stop to catch you with your stash in your car.