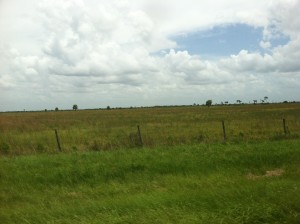 Well, thank FSM the teen driver road trip concluded safely. Above is a photo from along the way. As you can see, there's nothing much to endanger. Thanks for the advice and encouragement in the prior thread.
To celebrate our survival, I think I'll make tacos (vegetarian and carnivore) and perhaps margaritas. I don't know where everyone else is, so here's an open thread to discuss your dinner plans or whatever.
PS: If you think the commenting function on WP sucks, try creating — or FSM forbid, editing — a post from a smartphone. Good Christ, what a sucky UX.