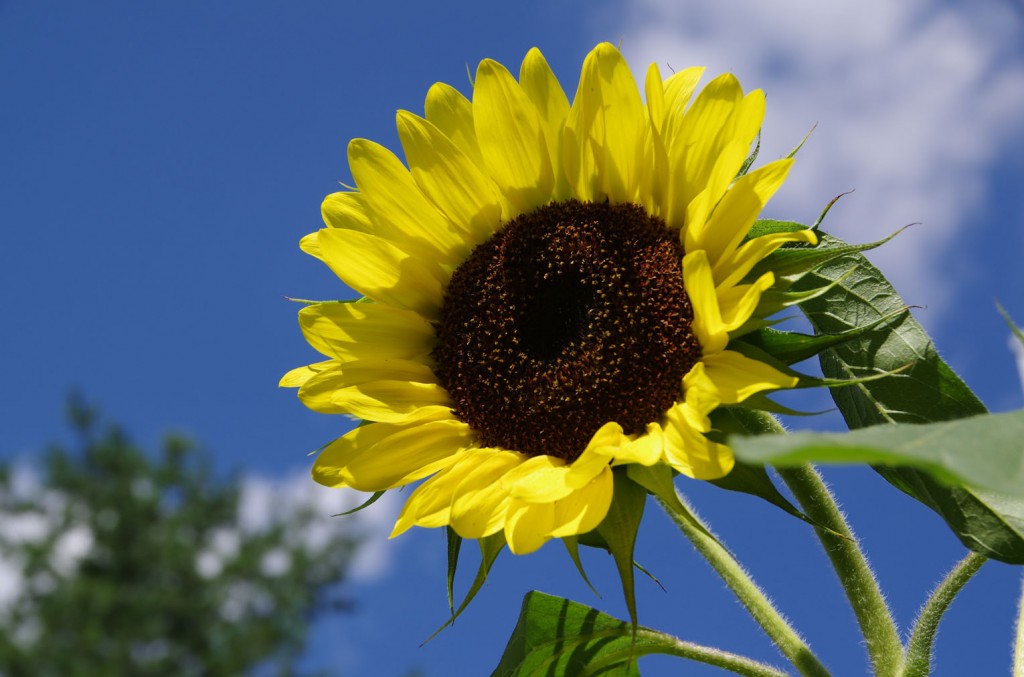 From commentor HeartlandLiberal:
How about this one, if you are in the mood for submissions for a garden pic for balloon-juice gardening diary.

It is one of several in a diary on our personal blog I posted this week.

All taken with my Pentax K5 and Pentax SMC DA* 16-50mm f/2.8 ED SDM zoom lens.

The tall sunflowers behind me in the first pic on the blog post were at that point almost 12 feet tall. The heads as they matured were over a foot wide, and are now so heavy they droop and nod and the stems cannot hold them upright any more.
Gardeners should definitely click over, for more pictures & advice. This is the photo I'm really envious about: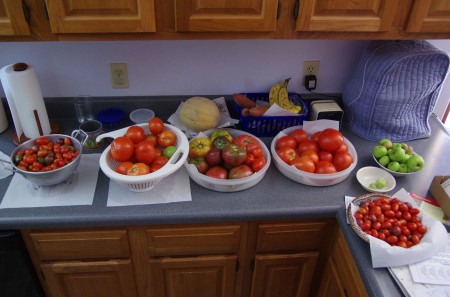 My tomato garden continues to be… okay, mostly. Several of our favorite plants have died prematurely. We're still getting more ripe fruit than we can really eat fresh, but not enough to go to the trouble of preserving, partially because this week nightime temps have dropped into the low 50s. Lovely for sleeping, but not for fruit set. It's the annual lag where it seems like I've put in too much effort for not enough results, and vow that next February I'll pre-order half as many plants, all of them proven producers for our microclime. (I know: #firstworldproblems !)
What's going on in your gardens, this week?