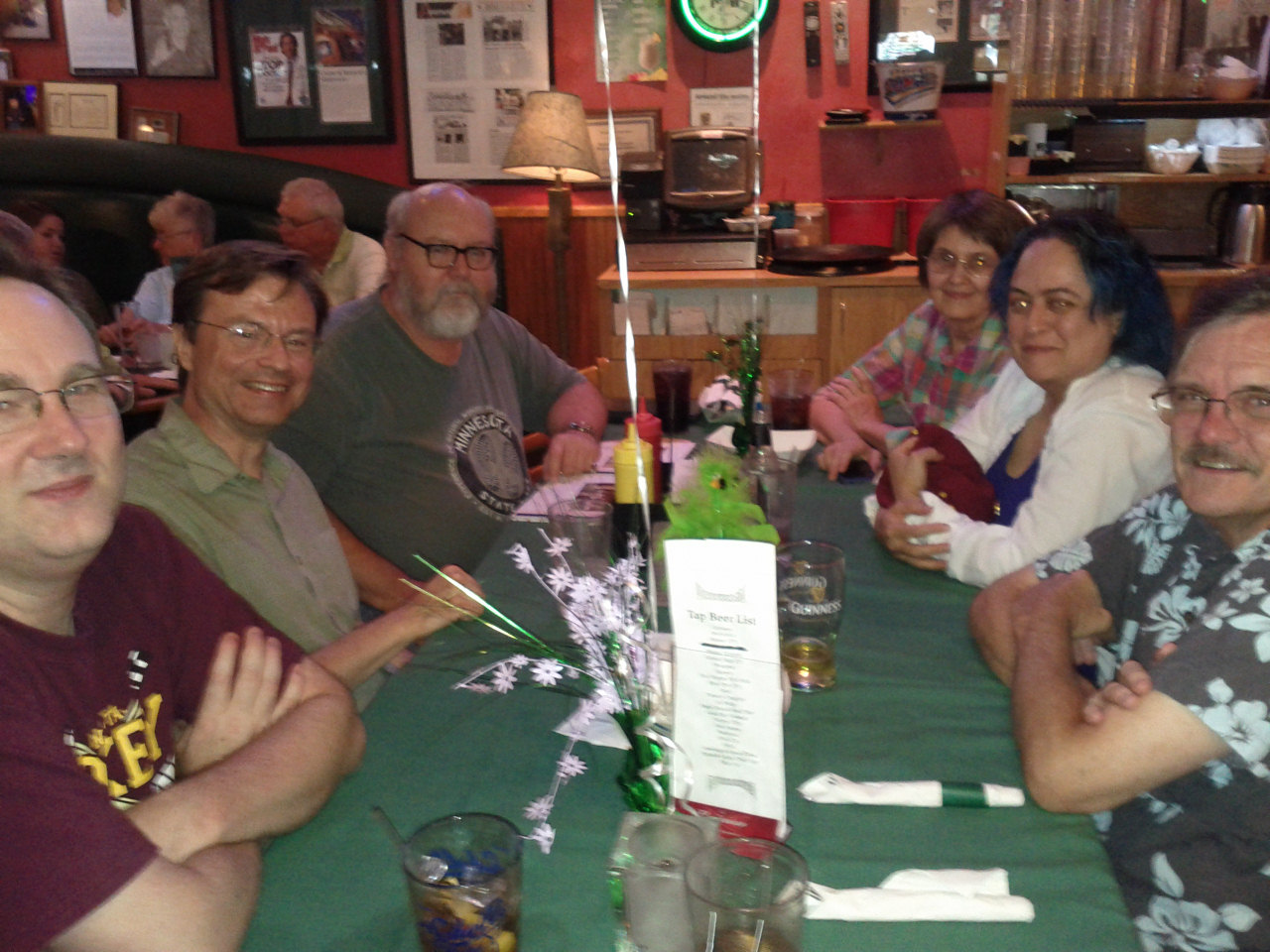 .
From commentor GBear:
Twin Cities meet-up was nice. Six Juicers + one spouse. I'm going to embarrass myself by forgetting two of the names, but the folks I can remember were imonlylurking, newdealfarmgrrrlll, and Schlemizel plus spouse (she has the pictures). One of the guys recently returned from a teaching gig in China* so many regulars probably know who that is. Apologies for forgetting names. Glenn Greenwald's name was never once mentioned.

Imonlylurking brought helium balloons and some other fun stuff that we never quite got around to. As I was leaving, I saw her giving all of the balloons and treats to a table with a couple of little kids. They looked pretty happy about the surprise gifts. I thought that was really cool.
*I think that would be Tissue Thin Pseudonym/JMN (and I'm happy to hear you're back home safely, sir!)
***********
So who wants to propose the next meet-up in their city? And what else is on the agenda as the weekend wraps up?