Some pictures of the Fight For 15 strikers, from their Twitter feed yesterday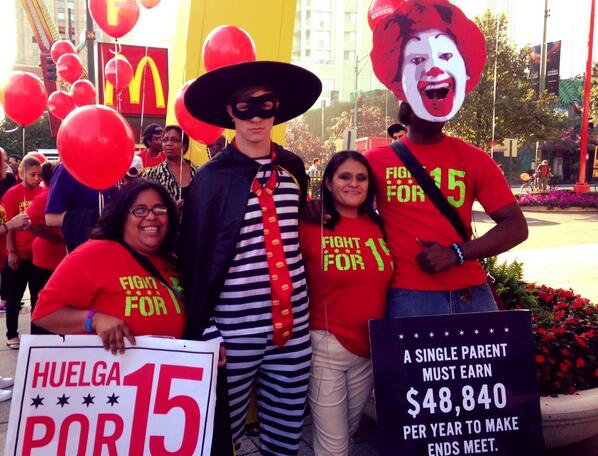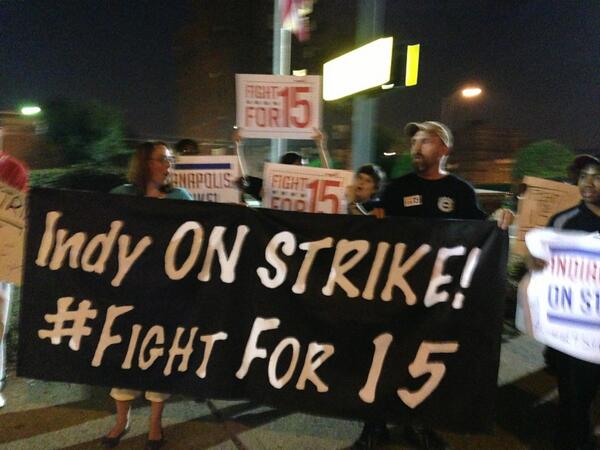 Here's John Lewis in Atlanta. He said "thank you for finding a way to get in the way"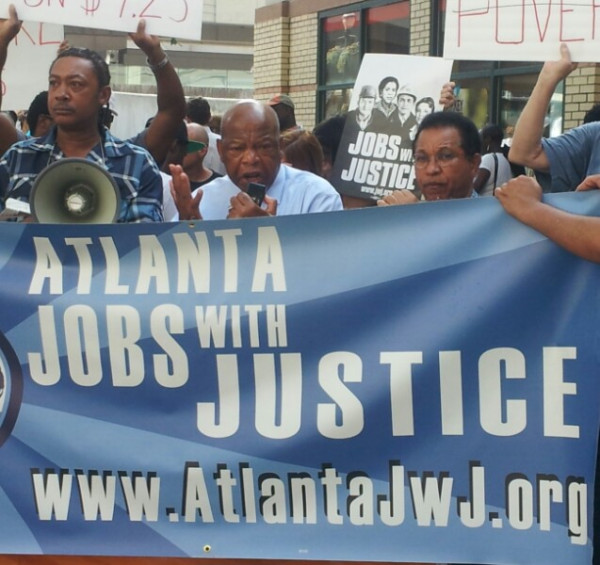 The older fellows there are mineworkers: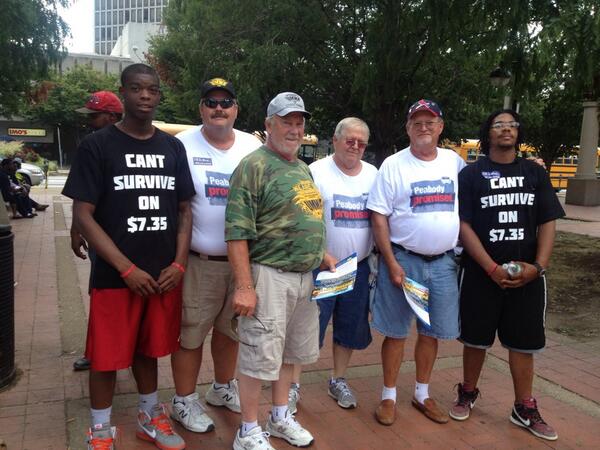 The National Retail Federation called the strikes "further proof that the labor movement (has) abdicated their role in an honest and rational discussion about the American workforce."

And in the Wall Street Journal on Thursday, the conservative Employment Policies Institute ran a full-page ad with a picture of a robot making pancakes, warning that higher wages would mean "fewer entry-level jobs and more automated alternatives." "You can either raise prices and lose customers, or (automate) those jobs," said Michael Saltsman, EPI's research director.
Threaten them with robots, Michael. Go ahead.