Harry Enten has a good article about how the man is keeping the Tea Party down. Republican leadership positions in the House and Senate are overwhelmingly occupied by Republicans whose voting record is more centrist than the typical Congressional Republican. Enten makes a good argument that this cannot be accounted for by seniority.
Moreover, establishment fav Chris Christie (R – Morning Joe) would be by far the most moderate Republican presidential nnominee in the past 50 years: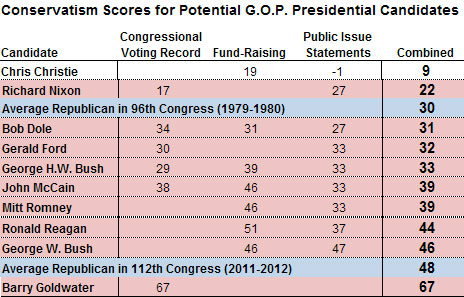 To my mind, this argues against Christie being the nominee. I don't see how the teahadists would accept it.