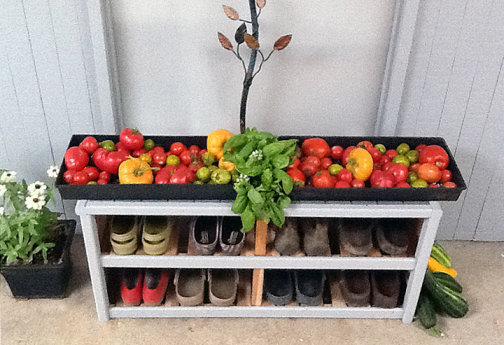 From faithful commentor Marvel:
It's been one of those best of times/worst of times kind of weeks, garden-wise. Stuff's ripening and threatening to rot on the vine if I don't get my, um, rump, in gear and DO SOMETHING! So, I've been harvesting and eating, picking and pickling, forging and freezing, scooping up great armloads and canning — ANYTHING to save all that lovely over-abunance from the compost pile.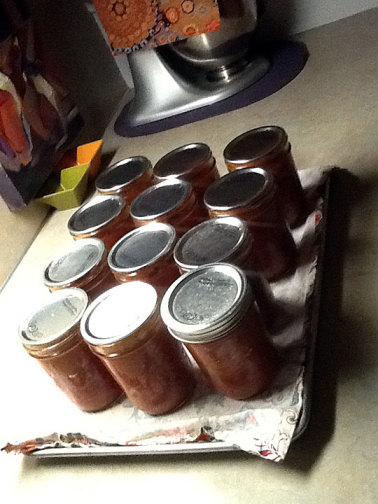 We've been plucking plenty of tomatoes and putting up a lot of red sauce, but for reasons unknown, I've lost about a quarter of the tomatoes to blossom end rot…but not the usual scenario — most plants have produced lovely fruit with only an occasional BER 'mata mixed in. Watering's been fine and I t-h-i-n-k the soils's OK (given the metric ton of god, non-BER stuff out there). Ah, sweet mysteries of life…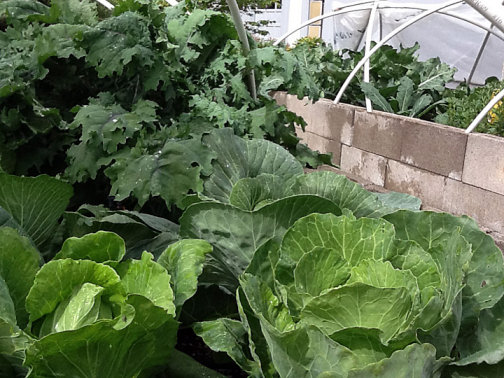 The summer's been warm and wonderful in the Willamette Valley and I think I may have put my Fall/Winter garden in a little too early this year: the spinach, kale, cauliflower & cabbage (etc.) is pretty close to ripe — looks like we may be warming our hands over hearty soups & stews in shirtsleeves, whilst watching the leaves turn this year.
***********
What's going on in your gardens this week?