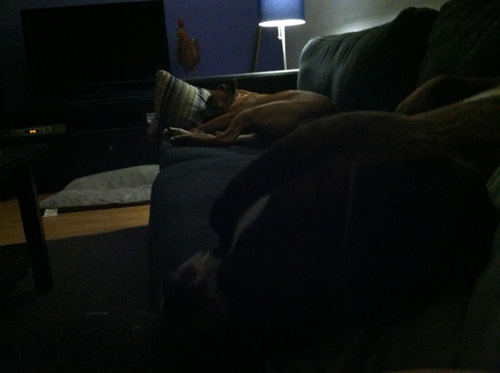 Rules for an L-shaped sofa:
1. The two (2) boxer dogs shall possess 50% of the sofa surface

2. The three (3) humans shall possess the remaining 50%

3. Notwithstanding the foregoing, any heads, tails or paws that extend into the 50% of the sofa designated for human use shall be tolerated

4. The dogs shall ignore the pricey dog beds located adjacent to the sofa, but the humans are free to use aforementioned dog beds when unoccupied by dogs (which is always)
Glad we've cleared that up. Please feel free to discuss whatever.