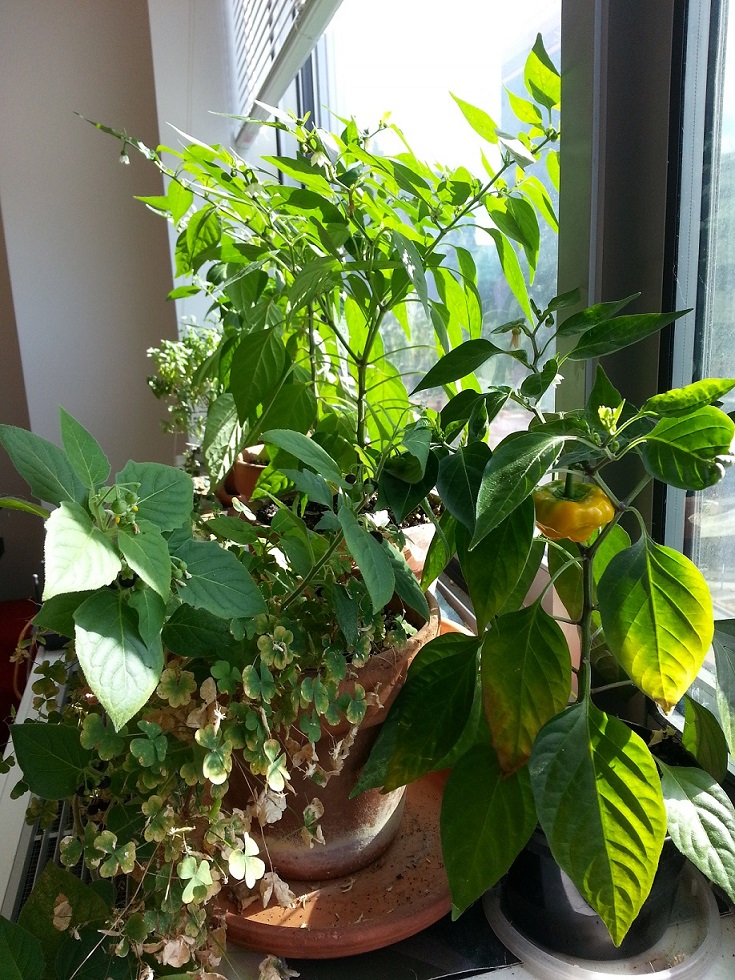 From commentor Carbon Dated:
A couple years ago I contributed to the garden chat from our East Village place…. We have since moved west. FAR FAR west, to 10th avenue. And north, to Hell's Kitchen. And UP, to the 21st floor. So, the garden is limited to the potted plants I can fit next to the windows, which both face east.

These are mostly scotch bonnet plants. The one on the right is almost ripe (they turn brilliant yellow). The pot on the left is a repository of all the weeds I plucked from the pots. Ridiculous, I know, but I cannot kill anything, even weeds. They look kinda cool, I think.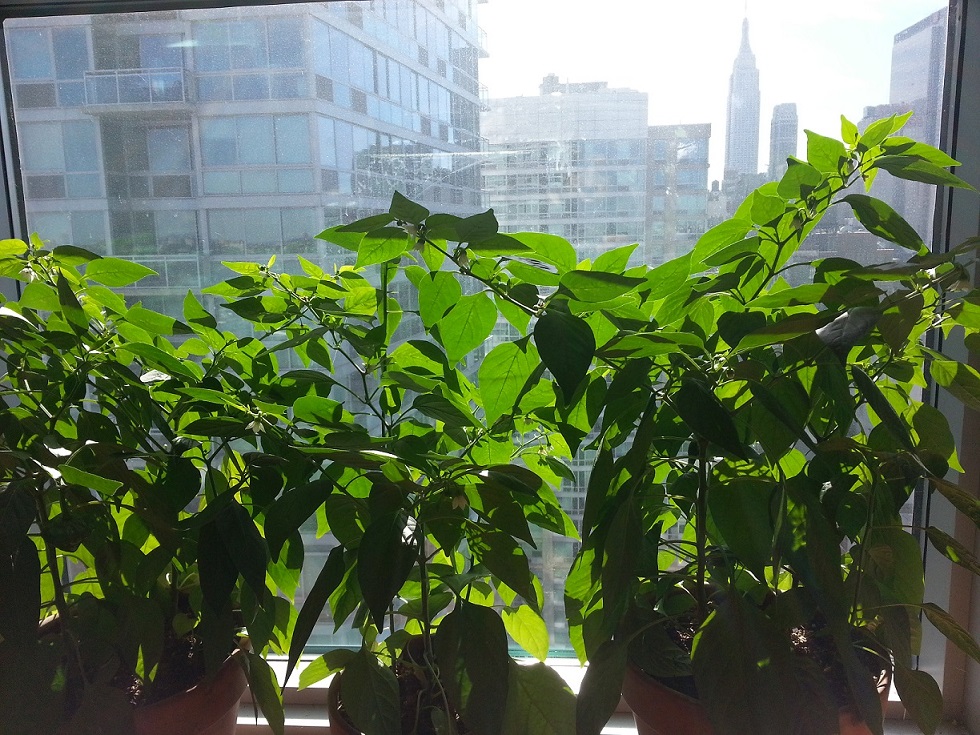 These are on the floor. I've picked four peppers so far — they are spiiiiiiicey. (A quick recipe: make three deviled eggs. Saute a thinly sliced scotch bonnet [with seeds!] in olive oil until soft. Drizzle all over eggs.] You can't tell from these pics, but there are dozens of flowers and pea-sized little fellas that might mature and ripen. I live in hope. Empire State Building in the distance.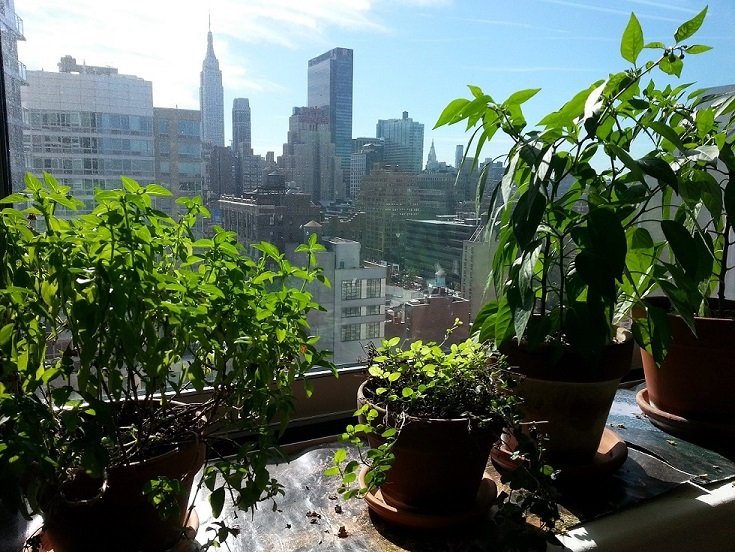 The other edibles: on the left, a mini basil plant. These, from seeds, have been going strong for a year. Flavor is amazing. In the middle, oregano, also from seeds. It looks pathetic because a recent cat-sitter let it cook in the sun and almost die of thirst. Not a terrible loss as the flavor is a bit vapid anyway (and he did keep Clea alive, so there's that).

One advantage to an inside garden: no need for pesticides, natural or otherwise. But sadly, no poppies this year.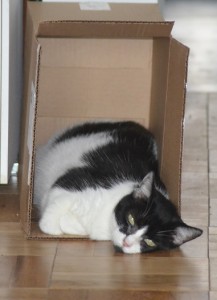 Clea (nee C-Word) has adjusted nicely to her indoor existence.
*************
What's going on in your gardens this week?