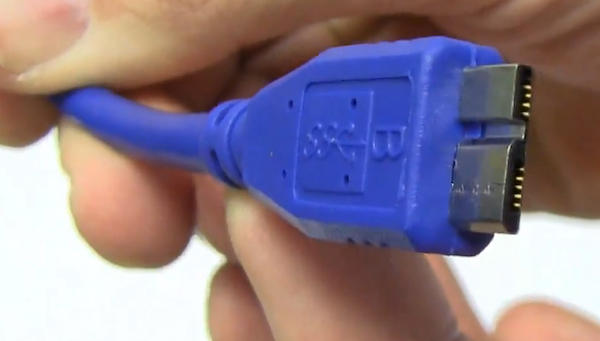 This is the new Micro USB 3.0 standard connector. I am sure that there are many other problems in the world that are far more worthy of our attention, but let me tell you that as soon as you start using this turd, they will pale in comparison. This connector, if I can be so bold to use that term for something that is as ill-fitting as this tiny fiddly device, is the new standard that will be used to charge every Android (and probably Windows) phone. And it is a total piece of shit. Because I have two relatively new Western Digital portable hard drives that use this thing, I have had a preview of the coming non-attraction of this useless widget, and it is remarkably damn difficult to stick this tab in the proper slot. On more than one occasion, I have had to use a tiny screwdriver to unbend a small piece of metal in the female part of the connector that somehow got bent when I was jamming it in.
I now understand why Apple created their own new connector "standard" for the iPhone 5 and new iPads. That connector, called the "lighting", is easy to insert and has no up or down — it works no matter which side of the connector is "up". Was that so fucking hard? Apparently for the USB committee, it was. And did I mention that the object of scorn and ridicule pictured above is about 3 times the size of the Apple connector? Well, it is.
Consider this an open thread because I know nobody will care about this until they actually use one.