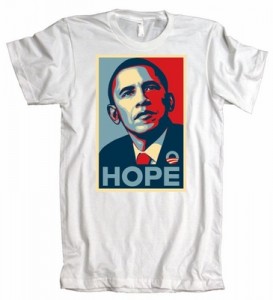 You know what's almost as annoying and dumb as the "Obama is a bumbling ninny who just lucked out" meme? The "Obama is a Jedi who mind-controls the planet" meme. Jesus God.
I love Obama. I was an early supporter, a veteran of many an online scrap with PUMAs and Palinites all through 2008 and beyond. I worked my ass off canvassing. I stood out in the hot sun in a Costco parking lot registering voters. I donated money. I wept with joy the night Obama was elected. I would vote for Obama again if third terms were allowed.
Obama is brilliant, a gifted politician and seems to be a genuinely decent guy. I'm glad Obama is our president and consider him the best president we've had in my memory (which includes fuzzy memories of Nixon). I don't think Obama gets enough credit for his accomplishments.
But Jesus Tittyfucking Christ! Obama is a mortal human being, not a superhero. He is a politician operating within a corrupt and compromised system that privileges the wealthy and connected over everyone else. Those of us who call ourselves liberals should not lose sight of this.
This corrupt and compromised system doesn't just include the 1%, though they are obviously the most glutted parasites. Even we middle class folks and those just barely scraping by in the US owe our relatively comfortable existence to plutocratic cartels that have traditionally leveraged our government to manipulate and kill foreigners to steal their resources and exploit their labor. This has been true since Teddy Roosevelt at least.
Part of the deal used to be that we could share the crumbs from their table. But now that the plutocrats have realized that their vast wealth can serve as its own sovereign state, they can cut the rest of us loose, buy governments in bulk and carry out enforcement actions using contract armies without relying on the US military as their muscle.
They don't have to pretend allegiances to nation-states anymore. As a consequence, our system is disintegrating. Most of us won't live to see it fall apart completely. That means we're the lucky ones. Our children will live in even more interesting times.
President Obama is a smart guy who surely recognizes this, but he operates within this system and is a creature of it, just as all of us are. He rearranges the deck chairs on our sinking empire and even bails out some water sometimes, which is about the best we can expect given the geopolitical and economic realities. But trust him 100%? Only a fool would.
Yes, it is important to elect and support Democrats instead of Republicans. In fact, it's our only hope, since putting our faith in fake President Dr. Jill Stein will only hasten the implosion by empowering the party that is 100% owned by the plutocrats instead of 80% co-opted.
Your Mumia sweatshirt STILL won't get you into heaven. But let's not create our own Fluffy Bunny Bund. We're supposed to be the realists.
PS: If the above t-shirt doesn't fit, don't wear it. Also, since the Gators aren't playing this weekend, I see no point in starting a college football thread. But feel free to use this as one if you'd like. And Go 'Cocks!