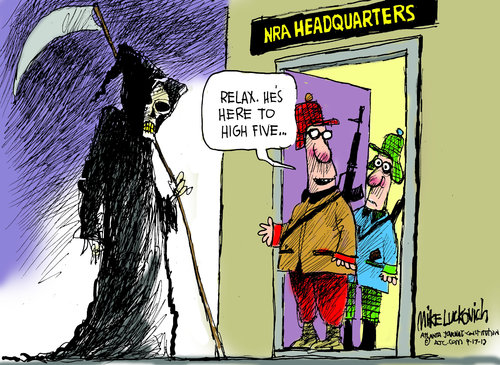 .
Philip Bump, at the AtlanticWire:
The next mass shooting will take place on February 12, 2014, in Spokane, Washington. It will be committed by an emotionally disturbed, 38 year-old white man who will kill seven people and wound six more at a place he used to work using a semi-automatic handgun he purchased legally in the state.

That, at least, is what a look at the data on past such shootings might indicate. We'll say at the outset: Every assertion in the first paragraph is a function of probability, not fact. The next mass shooting — which will happen somewhere, sometime — will almost certainly not be in that place at that time. But a look at the historic data on such killings, compiled and shared by Mother Jones magazine, makes each of those predictions defensible….

Our sincere hope is that every prediction we made is wrong because no mass killings should happen again. The probability of that happening is not statistically significant.