He's doing what he does at this hour, which is to store up energy so he can run around the house all night long and make the dogs bark: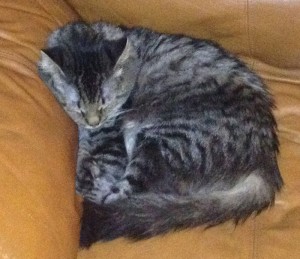 Here is Rosie chewing the hell out of a toy: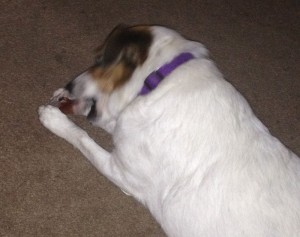 Lily is under the comforter in the bed, where she spends 75% of her life (and God Bless her for her), so no pics about her.
*** Update ***
Check out this glamorous monster I found on my glass door when I just let the girls out: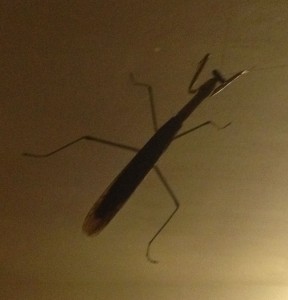 We all know how much my photography sucks, but this was worse than normal because it was on a glass pane at night with an iPhone. Regardless, this baby was every bit of 6-7 inches.