It's not just this DFH anymore.  Senator Angus King (I-ME) goes there:
….he [King] doesn't mince words with those who'd take risks with other people's health security.

"That's a scandal — those people are guilty of murder in my opinion," Sen. Angus King, a Maine Independent who caucuses with Democrats, told me in a Friday interview. "Some of those people they persuade are going to end up dying because they don't have health insurance. For people who do that to other people in the name of some obscure political ideology is one of the grossest violations of our humanity I can think of. This absolutely drives me crazy." (h/t TPM)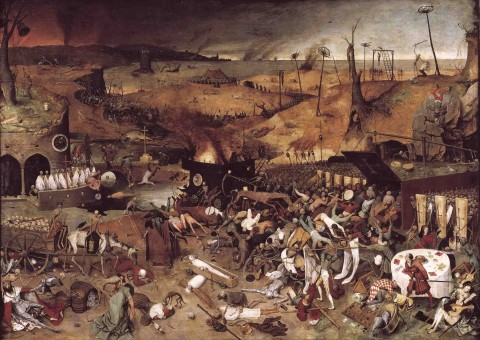 Just to go over the ground once again:  health insurance saves lives.  When you deny our fellow citizens coverage — well take it away, Senator:
…ACA opponents are loathe to grapple with the life-or-death nature of their advocacy and tend to lash out when confronted with it. As such, the debate over the law tends to center around other moral questions. But King doesn't think they should be let off the hook.

"That's bunk. You can't wish that reality away because you don't like the policy outcome," he said.

…"To me it boils down to a moral question, and that is would you allow someone sitting in front of you on the subway to die, or would you take some action — call 911 or a doctor or do CPR yourself. Most people would say no I would not allow someone to die. You have to realize that as a society we're answering 'yes' to 25,000 a year who are dying before our eyes and saying we don't care."
The House Republican caucus and their allies in the Senate and in the Koch et al. penumbra are demanding those deaths every time they attempt to defund or "delay" Obamacare as the price for keeping government open.  I've tried, but I just don't have any polite words to describe those actions or those actors.  King dares call it murder — and he's right.
Good for him for saying so.  May others pick up the message.
Image: Pieter Breughel the Elder, The Triumph of Death, c. 1562