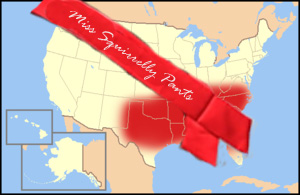 Aimai over at No More Mister Nice Blog has some interesting observations about the current budget and debt ceiling standoff. It's worth reading in its entirety, but here's an excerpt:
To refresh everyone's memory we passed the 14th amendment because we were about to accept back into political life our former rebels and traitors–these men, once they were back in public life, were quite likely to repudiate the war debts of the victors or to once again engage in sabotage of the union. That is what this neo-southern confederate rump is doing: they are sabotaging the US Government and using the budget to do so. They are both smarter and more cowardly than the previous batch of Confederates. Let's hope the current President can save the Union.
A guest on Chris Hayes' program last night (a former official in the Reagan administration, IIRC) made a related point about the GOP morphing into a neo-confederate insurrectionist party. As we all know, Nixon's "Southern Strategy" used the civil rights movement as a wedge to coopt the Dixiecrats. This former Reagan administration official argued that the Dixiecrats coopted the GOP instead, implying that "reasonable Republicans" like himself were then left behind.
The part about the Dixiecrat takeover is true enough, but when disgruntled Republicans heap all the blame on their Bible Belt crazies, it conveniently lets a lot of guilty people off the hook. Like Reagan himself, who inexcusably launched his presidential campaign from Philadelphia, Mississippi (where the three civil rights workers were famously murdered in the 60s) and trafficked in blatantly racist tropes throughout his presidency. As did every single one of his Republican successors.
As MLK noted, the arc of the moral universe is long, but it bends toward justice. The arc of the immoral universe is long too, and it bends toward insanity. Thus we behold the spectacle of the current Republican Party, with craven bagmen cowering before a phalanx of gibbering, bomb-throwing nutbags who are intent on bringing the whole edifice crashing down on the heads of the righteous and unrighteous alike.
The loons aren't just from the former Confederate states either; they hail from Alaska, Minnesota, Iowa, Nebraska, Utah, Arizona, Kansas, Colorado – even California. Patient Zero may have been caught the fever south of the Mason-Dixon line, but Republicans in every region avidly aided the spread of the infection by splicing Confederate grievances and religious zealotry with anti-government paranoia. Exhibit A: Michele Bachmann.
The Republicans transformed the traditional Bible Belt into a Sash of Insanity that stretches from the Gulf of Mexico to the Arctic Ocean. They built that.