Josh Marshall over at TPM picked this up, but I can't stop myself from echoing his thoughts here.
The only actual pleasure I'm taking out of our current circumstances — in which one major political party has decided to refight 1861-5 via the legislative process* — is the degree to which or Republican friends are exposing their political id ever more unmistakably.  Instance(n)** for your delectation: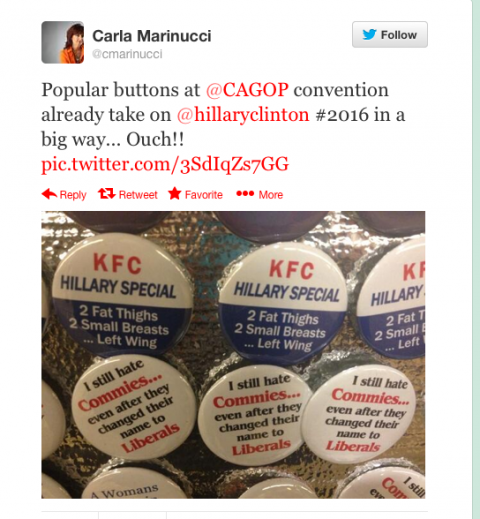 Like my grandmum would have said, if she said such things:  should the FSM feel moved to give you enemies, oh, please, dear Noodly one, make them stupid.
R'amen.
*Really, this is more like the late stages of the 1840-ish to 1860 maneuvering of the Southern rebels, attempting to achieve their aims by procedure as the gateway drug to armed treason.
**where (n) is an arbitrarily large number.