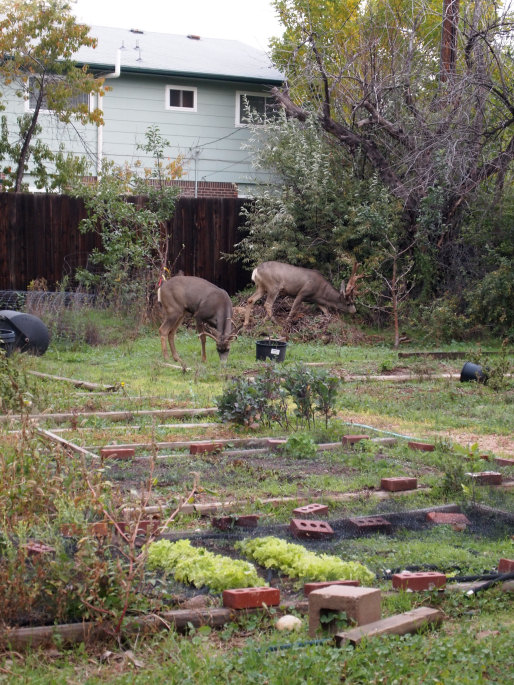 From commentor Starfish:
I always felt left out of the summer garden photo sessions because I lived in a city, and all we had were a few potted plants that usually died due to heat or squirrels.

I moved at the end of June to a place with a yard, and I planted some lettuce. But I don't know how to keep the pests out of the garden.

Do you have any suggestions?
***********
And, as the gardening season wraps up across much of the country, how are things in your gardens this week?