Via TPM,  it seems this happened on Morning Joe:
" conservative historian [former intellectual]* Niall Ferguson joined Scarborough to pile on Krugman. Ferguson said that Krugman lacks "humility, honesty and civility."
"And there's no accountability," Ferguson said. "No one seems to edit that blog at the New York Times. And it's time that somebody called him out. People are afraid of him. I'm not."
Too much to do today to go all John Foster Dulles on Harvard's Folly, but I can't leave this without noting that if Niall's honestly not scared of Krugman (he is), he should be.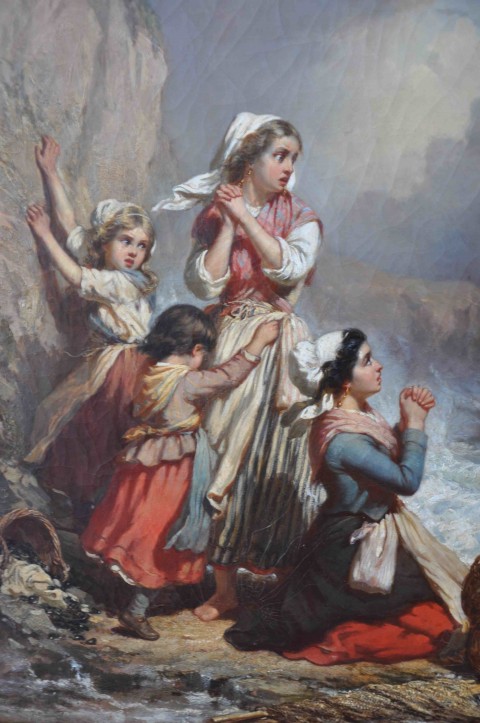 Cases in point here and here and here and here.  This isn't a fair fight.  Ferguson has the debate chops and the accent, but nothing else. Krugman has both technical skill and the willingness to engage actual data to gut the Harvard Bully Boy on the actual merits of the argument.  That Ferguson plays better on TV is his reason for being, but not a recommendation.  (BTW — for a devastating synoptic view of Ferguson's style and (lack of) substance — and his pure nastiness in the service of the 1%, check out this overview.)
The bottom line:  how you know you're winning?  When they talk smack about you from a very, very safe distance.
PS:  I also love the Scarborough line about some unnamed editor claiming Krugman's column is a weekly nightmare for the paper.  I suppose it could be true, in the sense that someone might have said that to our Joe.  I kinda doubt it, but that's the thing w. anonymous quotes.
But (a) this is how bubbles seal themselves — Scarborough's trying to persuade himself (and viewers) that Krugman is wrong because he's difficult…which leads to you know where.  And (b) if Joe is telling the truth, then it's reasonable to ask the question: what so terrifying Timesfolk about Krugman's work?  Here's one possible answer.  It may be that Krugman's writing discomforts the comfortable in ways that the NYT might find inconvenient.  People in power don't like being called out; Krugman does that frequently on a very big stage.  That might inconvenience fellow cast members. (Beat that metaphor to death, why don't you? — ed.) Those colleagues might grumble…and Joe Scarborough would run after that parked car like a loping hound.
In any event, I like anyone who makes the right enemies.  Krugman does, in spades.
*fix't
Image:  Auguste Delacroix, Shellfishers frightened by the tide, before 1868.