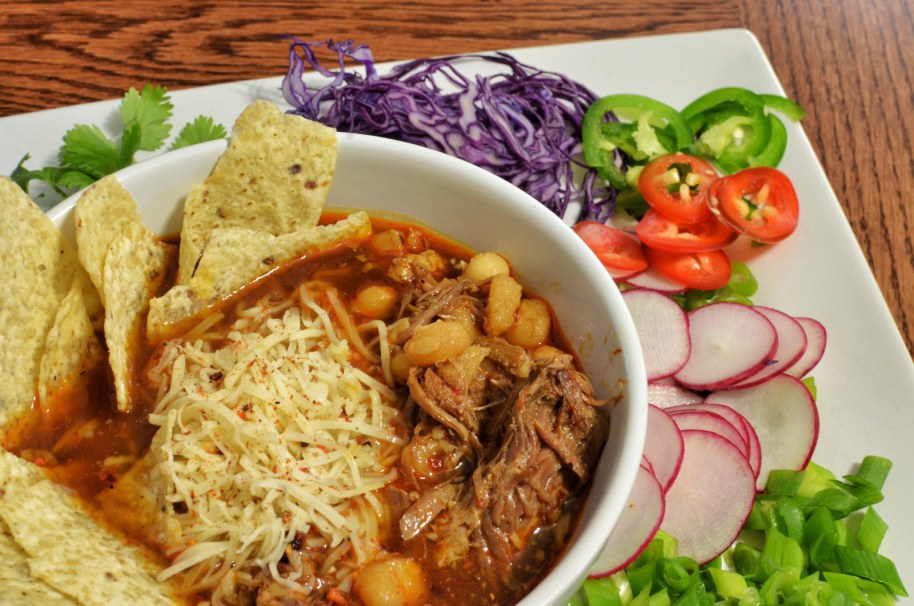 From our Food Goddess, TaMara:
There's been a bit of chill in the air with some areas getting the first touch of snow, but I didn't need much encouragement to start the soup and stew ritual. Last weekend I put two big batches of soup together while it drizzled outside. That means that all week for lunches I can alternate between yummy goodness. Anyone who reads somewhat regularly knows I have a few favorites, so I wanted to branch out tonight and pull together some recipes that move beyond those. It was inspired, of course by JeffreyW's beautiful picture above.

Let's start with a request I get a lot, Broccoli-Cheese soup. I'm usually at a loss here because broccoli is one of those vegetables I cannot tolerate even in small amounts when cooked. Fresh and raw I can handle, but the moment you cook it, I'm out. But here are two variations that I think you'll like, one via JeffreyW and the other from America's Test Kitchen, recipes here.

Then one of my favorite soups, Pasta e Fagoli, recipe here.

And this soup, full of fall flavors, Roasted Butternut Squash and Apple soup, recipe here.

I've been out of touch for a couple of weeks, so catch me up on what's been going on in your kitchen. Also, searching my blog, we do not have a recipe for Minestrone, so do a chick a solid and share a good one with me, ok? (Seriously, we have 222 soup recipes, not one is Minestrone) Otherwise, what's on your menu for the weekend?

Finally, tonight's featured recipe from JefferyW. He makes several variations, you can find all of them here, but I chose this one to feature:
Simple recipe, drop a couple of pounds of pork into a pot of stock and boil it for a long time. I added two onions, coarsely diced, about two cups of my ancho chili sauce (recipe below), about eight cloves of minced garlic, and a couple teaspoons of dried oregano. Oh, don't forget the hominy, used two cans of white hominy. When I say boil for a long time, I mean until the pork can be pulled apart into bite sized shreds. Since the pork I used was frozen solid I boiled this batch for a long time indeed. LOL You don't need to make my special ancho sauce-seed several anchos and soak them in some hot stock until they're falling apart, then process in a blender. Dump that back into the pot.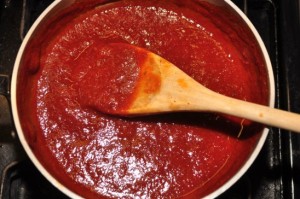 Ancho Chili Sauce

In the last recipe the ancho peppers were just not appealing visually so I puttered about the kitchen this afternoon thinking about how to get the taste without the leather. I simmered them in water for a while and thought about just dicing them fine, but the blender caught my eye. I don't use it much, decided to give it a whirl, pun intended. Dumped the anchos plus the water they boiled in into the blender and gave it a spin. Heh. I just kill myself. Looked a bit thick so I added some lime juice. Now a shallot and some garlic. Coming along. I scraped it out of the blender and put it into the small sauce pan for a good simmer. Added some sweetener. It has an interesting flavor. The ancho is there, and the shallot, just a touch of sweet. Smoky warm, not really hot. It will pass the Mrs J test. I wasn't quite done with it yet. Poured half a cup of mild salsa into the mix. Mmm. Now we are getting somewhere.

That's it for this week. In case you missed it, here's the full menu and shopping lists recipes for the week. See you next week – TaMara