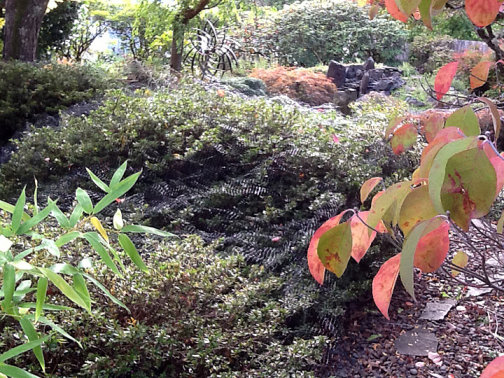 From faithful correspondent Marvel:
We're pooting right along, finishing up our chores associated with the change of seasons. This week we're canning cran-applesauce and finally figuring out how-the- heck to process the grain produced from our little test quinoa crop. I just love the word "winnow" – don't you?

Yesterday we slung acres of bird netting over the dozens of azaleas that populate our non-veggie landscape — the loose fabric catches the metric TON of oak & maple leaves that would otherwise find their way deep down inside the plants' infrastructure. A few leaves won't hurt 'em, but a few decades'-worth (which we've previously cleaned outta these lovely old shrubs) will. Gives a kind of fractal look to the yards….

Between now & the end of Leaf Fall here in the Willamette Valley (early December?) we'll probably shake a few thousands leaves off once or twice; then when all the leaves are down, we'll roll the stuff up, stash it in the pump house and wait for spring (when we'll re-use it on our blueberries & plums).

Stay warm & eat local!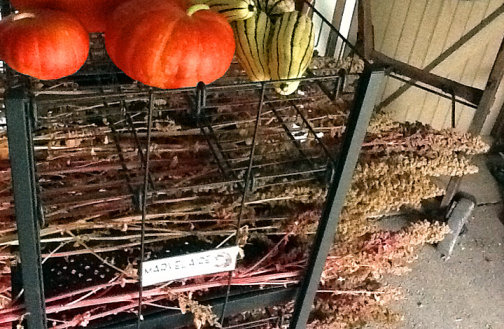 ***********
Time for those of you in the South and Southwest, the tropics and the antipodes, to send me some pictures if you don't want the Garden Chat going dormant until next spring…
What's going on in your gardens, this week?