Hey, all — or at least all of you in reasonable range of Cambridge, MA (Our Faire City).  Day after tomorrow, Thursday, October 24, will see writer, performer and curator Coco Fusco talking at MIT, in an evening moderated by my colleagues, novelist Junot Diaz and Cool Japan majordomo Ian Condry.
The event begins at 5 and 7 p.m in MIT's Media Lab rm 633. Details and map here.
Fusco's title, "A Performance Approach to Primate Politics" leads to the meat of her talk — which investigates what "Planet of the Apes" (the original) was really talking about.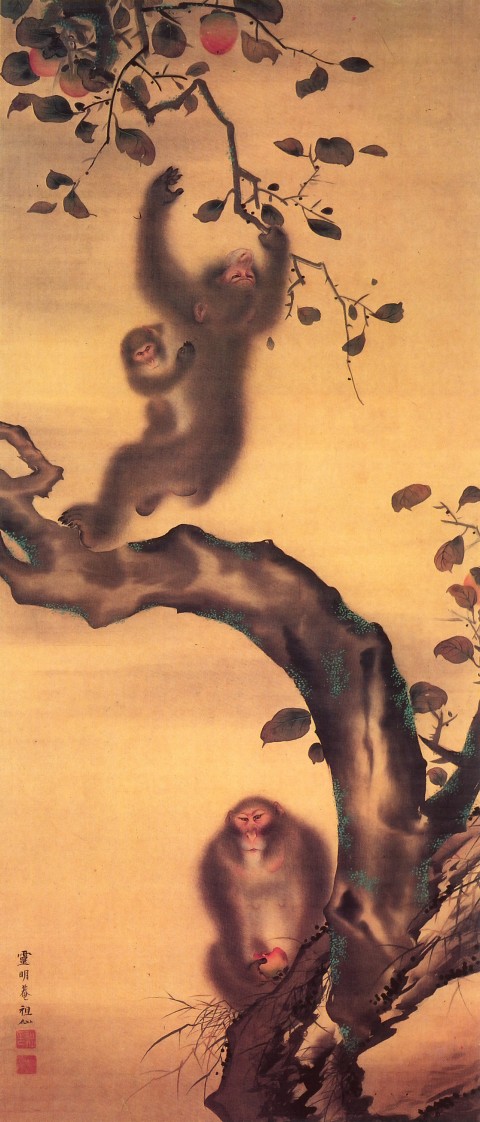 Smart people taking on the world at an angle.  Should be fun.
Image: Mori Sosen, Apes in a Persimmon Tree, before 1821