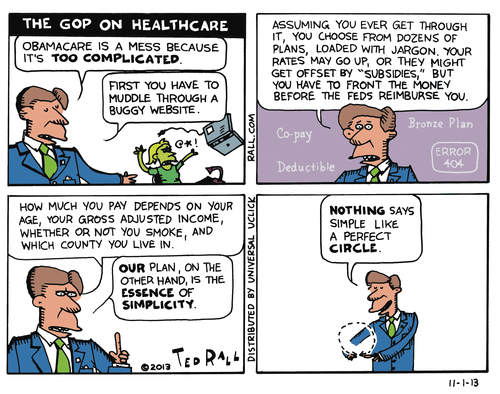 .
There's still plenty worth reading in the Washington Post, including this column from Matt Miller:
Voiceover: It's December 1, 1936 — in the Crossfire tonight — Americans begin signing up for FDR's new "Social Security" program — but can the post office handle the volume? And is it essential protection for seniors — or the slippery slope to socialism? In the Crossfire — Frances Perkins, secretary of labor, who supports the program — and congressman Daniel Reed, Republican of New York, who opposes it.

Good evening, I'm Upton Sinclair, on the left.

And I'm Freddy Hayek, on the right.

Sinclair: After 18 months of planning, President Roosevelt's breakthrough Social Security program to ease poverty among senior citizens recently began its rollout, with application forms sent to post offices across the country — and with employers forced to register as well. Freddy, I think it's a milestone for a civilized nation. After all, two dozen countries already have systems of social insurance on the books. And the whole idea was invented by a conservative, Otto von Bismarck, back in the '80s as a shrewd way to assure social peace. Can't you concede that morality, not to mention the survival instincts of the ruling class, requires a decent society to offer something like Bismarckcare to protect against destitution in old age?

Hayek: Spoken like a communist out to weigh the economy down, Up. Don't you lefties see that your taxing and spending will put us on the road to serfdom?…
Read the whole thing, it's a hoot!
Apart from the predictable sporting events (which I'll leave to Cole), what's on the agenda for the evening?