As an avowed atheist, this still brought a tear to my eye: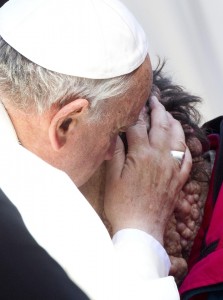 Pope Francis saw a seriously disfigured man covered with boils, stopped his motorcade, and went and embraced the man, kissed him on the forehead while cradling him in his arms, and then prayed with him.
I still don't believe and never will, but I think there is common ground to be found in a church that this man leads. More of this, please.