This is a plausible representation of heaven, if you take the cat's point of view: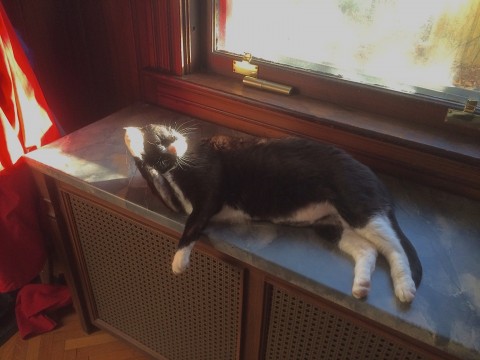 It was in the high 20s/low 30s outside as this picture was taken.  Tikka responds by finding the sunsplash on top of a radiator.
It doesn't always have to be complicated…and yes, there are mornings when I envy my cat's clarity of purpose.