Some dimwit in the marketing department at a rapacious megabank had a bright idea: Let's think outside the box, disrupt the industry, establish new paradigms and build our brand by engaging the unwashed on social media:

It didn't go well: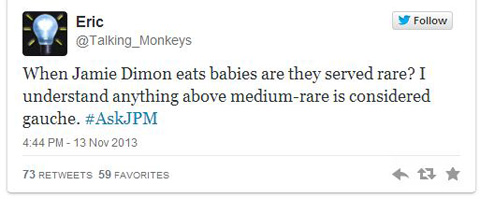 Ouch:

Oof: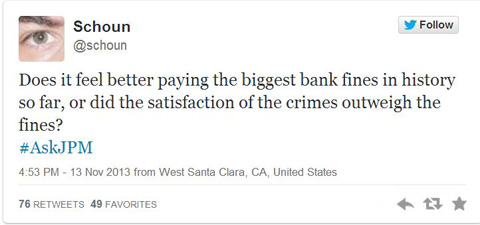 Yikes: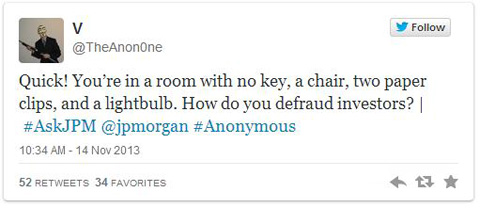 It goes on and on like that at #AskJPM. Finally, banksters raise the white flag:

Ya think? Stupid fucks. Ha ha. The end.